Mukesh Ambani and Neeta Ambani's daughter Isha Ambani is all set to tie the knot with Anand Piramal in a lavish wedding at their Mumbai residence 'Antilla' on December 12. While there are still days left for the big day, the family has kickstarted the festivities in Udaipur where both sides, Ambanis and Piramals organised an 'Anna Seva', which is an auspicious task of serving people. At least 5100 people were fed by the soon-to-be-wedded couple Isha and Anand. 
Isha and Anand along with their respective parents, Mukesh and Nita Ambani and Ajay and Swati Piramal were decked up in traditional wear for the event. Take a look at some of the photos where Isha can be seen serving food to people: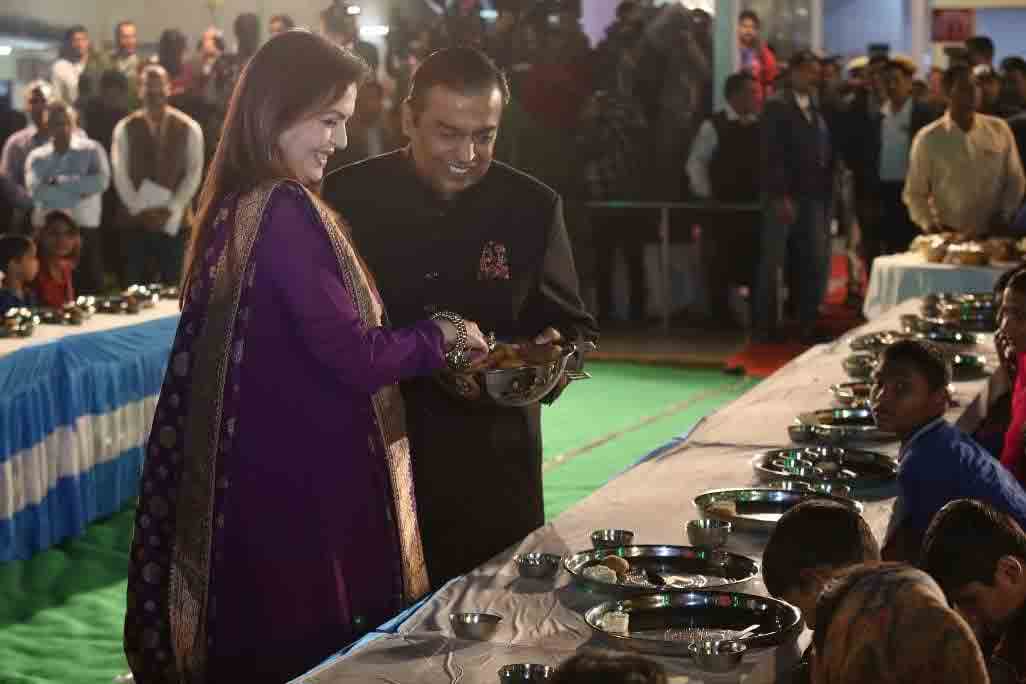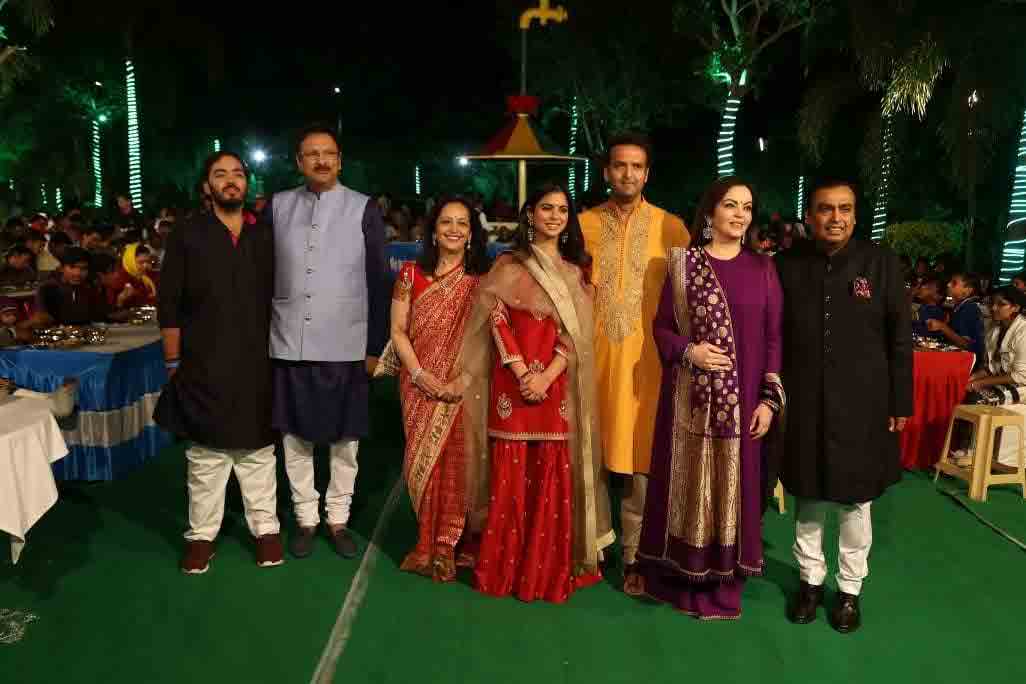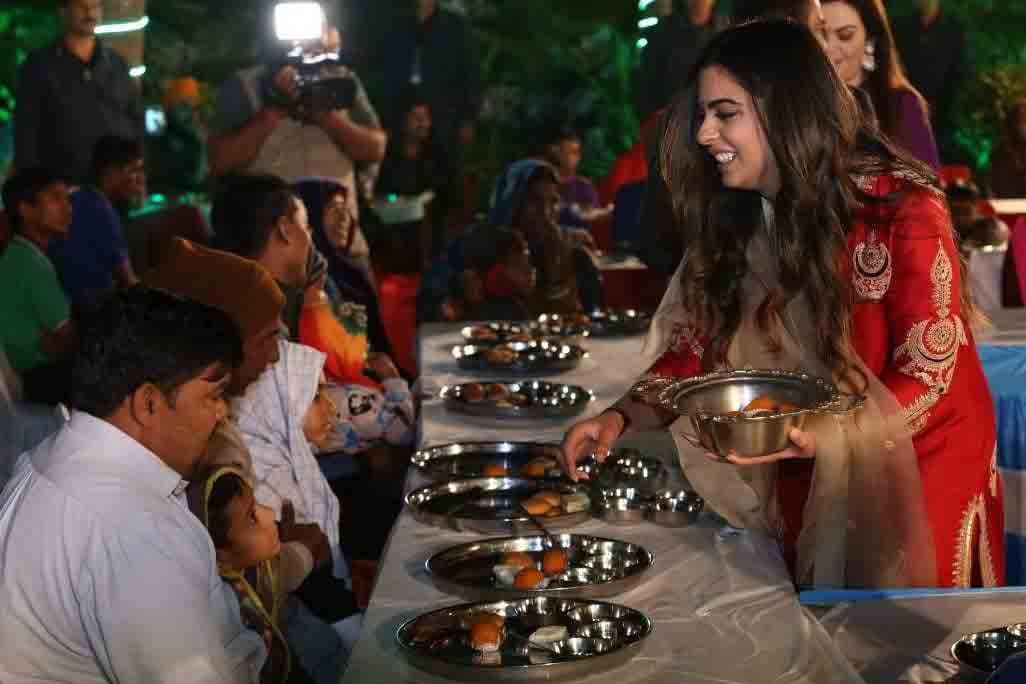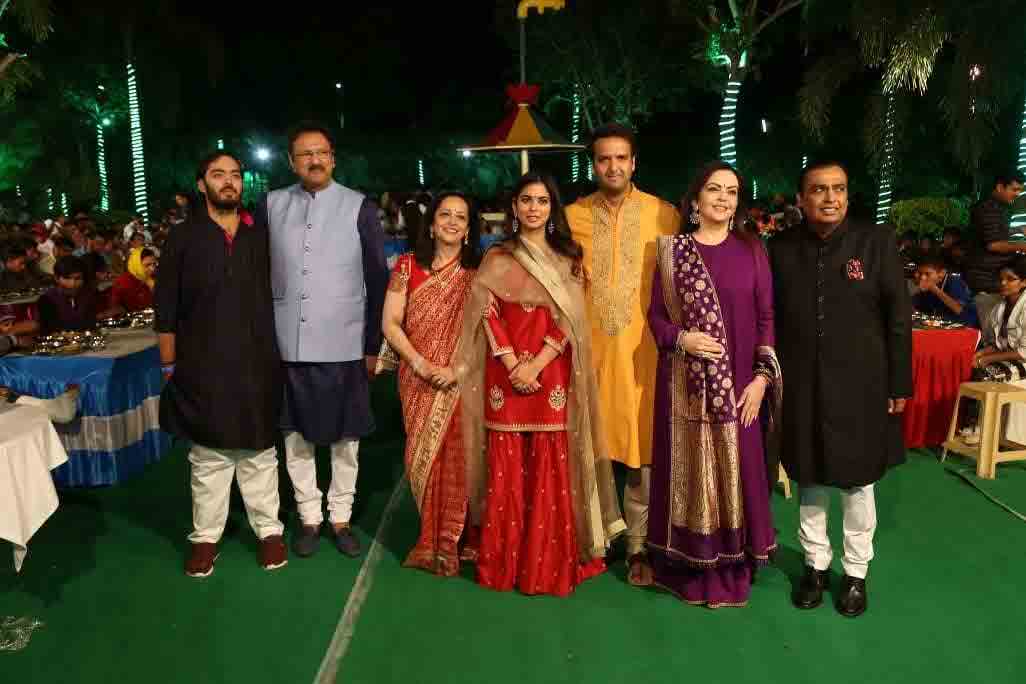 A press statement released by Ambanis read: 
Ambanis seek Udaipur's blessings for their daughter's wedding through a special 'Anna Seva' - To serve food to 5100 people 3 times a day from 7-10 December - To support 108 traditional Indian Crafts through a Swadesh Bazaar.
7th December 2018: As a mark of respect and gratitude to the city of Udaipur, and to seek their blessings for the upcoming wedding of their daughter, the family has commenced a special "Anna Seva" - taking up the auspicious task of feeding 5100 people (majority of them with special abilities) three times every day from 7th to 10th December, to coincide with the pre-wedding functions of Isha Ambani and Anand Piramal on 8th & 9th December.
Family members, including Mukesh and Nita Ambani, Ajay and Swati Piramal, Isha and Anand were present at this Anna Seva function, serving people and interacting with them. The Anna Seva functions will continue for four days, from 7th to 10th December and will be performed three times a day at the Narayan Seva Sansthan, Udaipur.
 
In addition, the pre-wedding festivities will also see the setting up of a specially curated exhibit called the Swadesh Bazaar that will showcase 108 traditional Indian Crafts and art forms from all different regions of the country for the national and international guests. Presenting the art will be master craftsmen and craftswomen themselves, who are keeping these traditional arts alive. 
Creating an interesting experience as also an immersion into India's cultural heritage.
Swadesh Bazaar is a unique concept to encourage the craftsmanship of traditional Indian artisans, especially for a lot of indigenous crafts that need conservation and revival and have been supported by Reliance Foundation over the years. The Foundation aims to broaden and deepen its support to the goals of Swadesh Bazaar on a bigger and more sustainable scale in future.
From the rich Kanjeevaram, exclusive Patola, intricate Chikankari to fine Bandhani, exhibits cover over 30 types of textiles and weaves. Depicting folktales and local legends, artists will showcase ancient painting forms like Gond, Madhubani, Phad, Warli and Thangka. Weavers, potters and sculptures from all around the country will make this a mega-celebration of art and culture.
This unique exhibit has not just provided livelihoods to thousands of such artisans, but also giving an opportunity to showcase their rare works from every nook and corner of India, for people's interest, appreciation and support.