Urfi Javed hits back at BJP politician Chitra Wagh over her nudity remark, says, 'I'm ready to go jail if...'
Urfi Javed hit back at BJP politician Chitra Wagh who accused her of indulging in nudity publicly on the streets of Mumbai and demanded her arrest.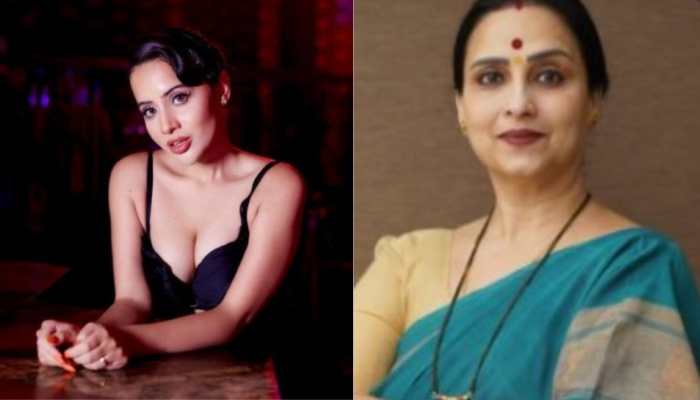 New Delhi: Urfi Javed is an actress and internet sensation who is known for her weird dressing sense and fashion statement. From making a dress out of bandages to covering her modesty with cellphones, she has done it all. But at the same time, she is also known for speaking her mind and never shies to share her opinion on what she feels is right.
Recently, BJP politician Chitra Wagh shared Urfi's video in a black cutout top in Mumbai and accused her of "indulging in nudity publicly on the streets of Mumbai". Adding that Urfi should be arrested she further wrote, "On one hand, innocent girls/women are falling prey to perverts, and on the other hand, this woman is only spreading more perversion."
शी…ऽऽऽऽ

अरे..हे काय चाललयं मुंबईत

रस्त्यांवर सार्वजनिक ठीकाणी उत्तानपणे नंगटपणा करणारी ही बाई हिला रोखायला @MumbaiPolice कडे
IPC/CRPC आहेत की नाही

तात्काळ बेड्या ठोका हीला
एकीकडे निष्पाप महिला/मुली विकृतांच्या शिकार होताहेत तर ही बया अजून विकृती पसरवतीये @CPMumbaiPolice pic.twitter.com/M1loh1Mhge — Chitra Kishor Wagh (@ChitraKWagh) December 30, 2022
However, Urfi Javed is not someone who would remain a mute spectator to all this. Taking to her Instagram stories, she shared long noted about Chitra Wagh and her accusations. I don't even want a trial or that bullshit, I'm ready to go jail right now if you disclose your and your family members assets. Tell the world how much a politician earns and from where. Also from time to time multiple men in your party have been accused of harassment etc never seen you doing anything for that women Mrs Chitra Wagh!"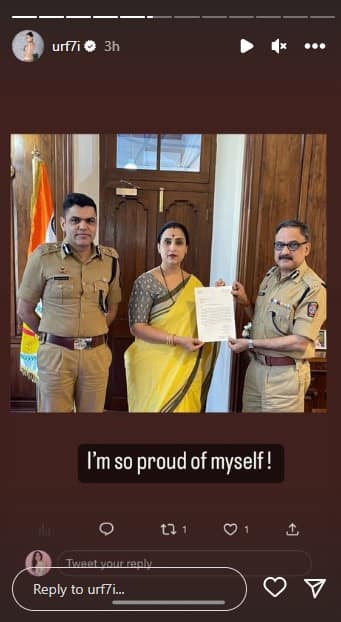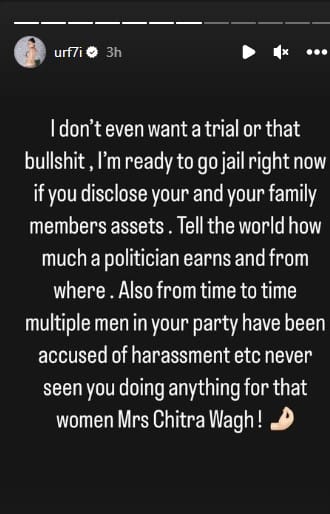 Urfi further talked about issues of human trafficking, illegal prostitution in Mumbai and how Bilkis Bano's rapists are roaming free. "All these politicians wanting to arrest me while Bilkis Bano rape convicts roam free, (they raped and murdered her entire family). They are roaming freely, while the politicians of our country are demanding my arrest. What irony! so I'm a bigger threat to the society than rapists?," she added.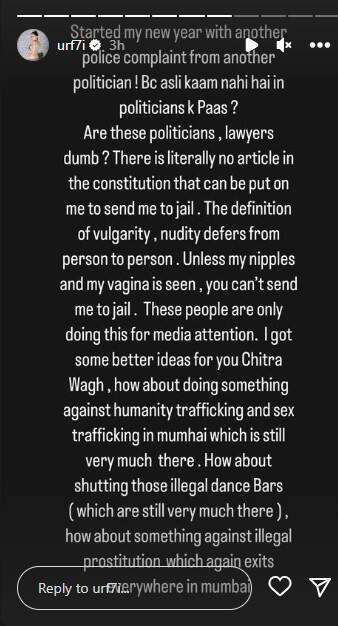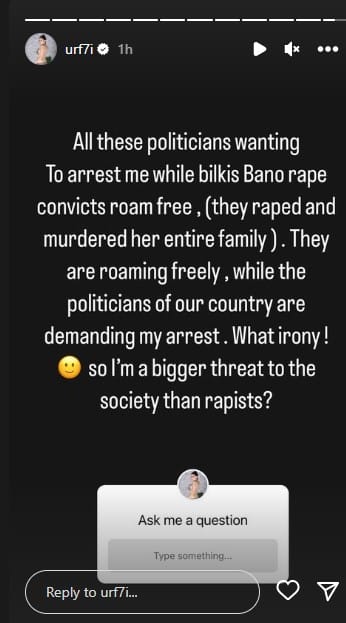 Meanwhile, on the work front, she was seen in Bigg Boss OTT season 1 last year and gained stardom. 'Bigg Boss OTT' contestant Urfi Javed is currently slaying in the reality show Splitsvilla X4.
Live Tv