Vidya Balan reacts to Pakistani artiste ban in India
Several Bollywood celebrities have backed the decision, given the current situation.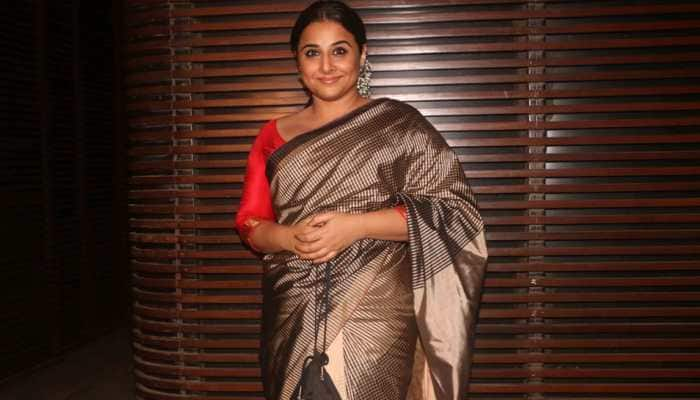 New Delhi: In the wake of recent deadly Pulwama terror attacks in Jammu and Kashmir, the All Indian Cine Workers Association (AICWA) announced a complete ban on Pakistani actors working in Hindi movies. The worker's body issued an official letter which clearly states that despite the official ban if any organisation insists on working with Pakistani artistes, the AICWA will ban them and strict action will be taken against them.
Several Bollywood celebrities have backed the decision, given the current situation. Talented actress Vidya Balan was asked what she feels about the Pakistani artistes' ban in the country, to which she replied, "I feel, we must take a stand now. Earlier, I thought art has no boundary, but now I feel enough is enough. I do believe that through art, relations can improve between the countries but somehow now I feel things are different. We have a take tough calls now."
Music composer Lalit Pandit was asked about the ban, to which he said, "It's the right decision. I have previously also made this point and urged everyone that we must work only with our own singers, actors and artistes. We have tried ample times to maintain good relations with Pakistan but look what they have done. The government has taken the right decision. They (Pakistan) doesn't have a proper film industry. Their actors work here and then badmouth India.
He added, "I have never worked with them (Pakistani singers). We have immense talent in our own country."
Meanwhile, many Bollywood celebrities have even extended their support in the form of monetary assistance to the families of those affected in the attack. After Amitabh Bachchan, Diljit Dosanjh, the entire team of 'Total Dhamaal' donated Rs 50 lakh to the families of the soldiers who lost their lives in Pulwama attack.
On February 14, a suicide bomber identified as Adil Ahmad Dar from the Jaish-e-Mohammed (JeM) terror group rammed an explosives-laden vehicle into a CRPF bus in Pulwama district, that left at least 40 CRPF soldiers dead and several others critically wounded.
Live Tv