PUNE: At least 17 persons, including four children, died after a parking lot wall collapsed in Kondhwa area of Pune on Saturday. Rescue operations are currently underway. Three persons with critical injuries have been admitted to the hospital. More persons are likely trapped under the debris, said sources. However, authorities are yet to confirm this.
The wall collapsed around 1:30 am at night. The deceased are all laborers, said authorities.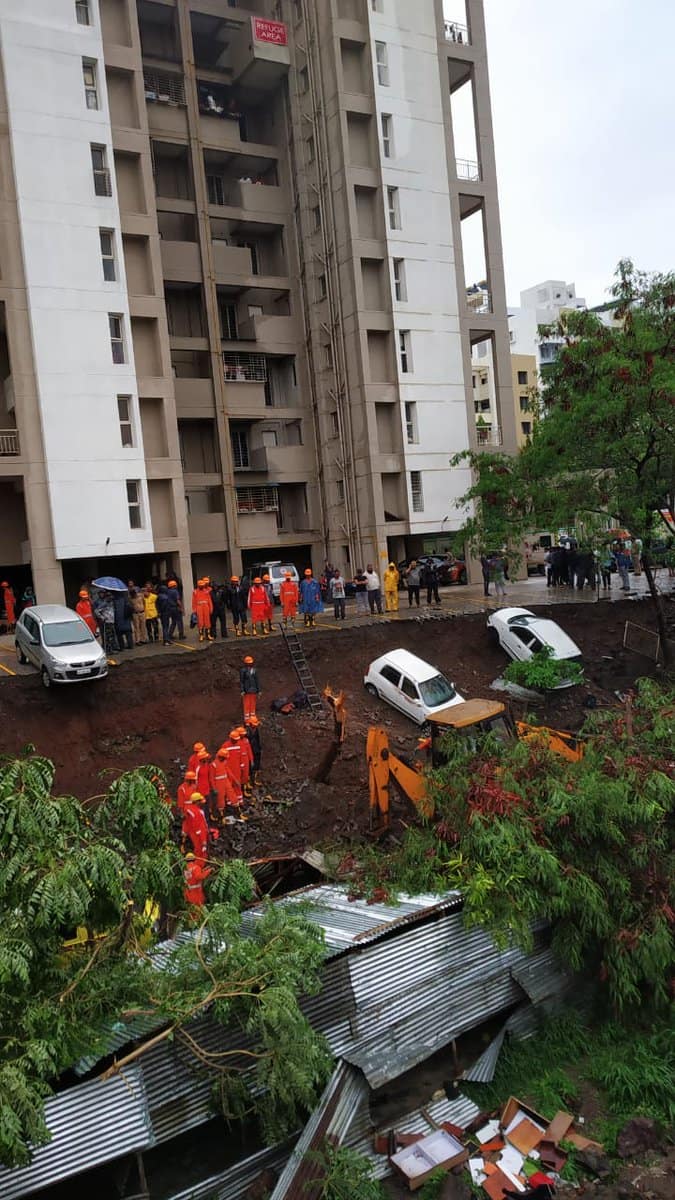 Major building construction was going on in the area. The labourers, mostly from Bengal and Bihar, had built temporary huts outside a society building. 
The National Disaster Response Force (NDRF) pulled out 19 bodies from the debris. "We pulled out 19 people from the debris, out of which three were admitted to hospital," Pune chief fire official told Zee News.
"Labourers were employed with a construction company. Huts put up were alongside the wall which collapsed. An investigation is underway. Why the construction company put up the workers alongside the wall? Prima facie, it's a clear case of neglience," District Collector Pune, Naval Kishore Ram told Zee News.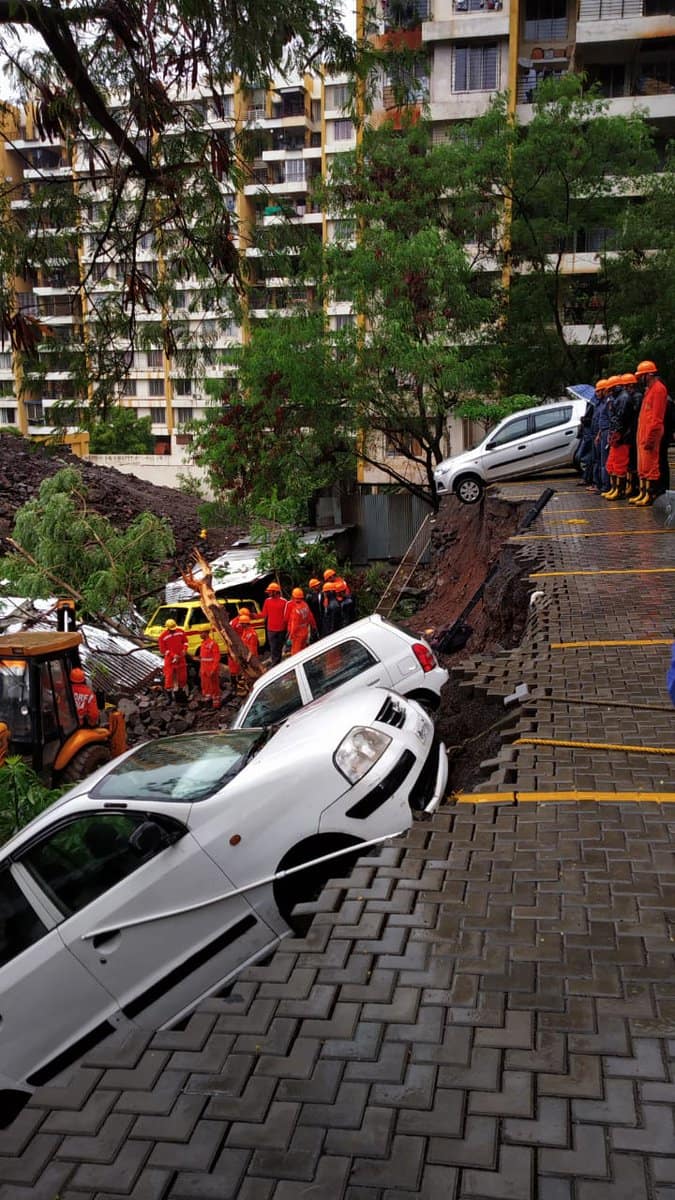 Heavy rains lashed the city, which is likely to hamper the rescue efforts.
The temporary huts were built with steel sheets. Nearly 22 people were sleeping inside the huts at the time of the incident. 
The parapet wall of the adjoining society collapsed as rains lashed Pune on Saturday night. 
(ANI photos)