New Delhi: Age is just a number, they say! And when in love, it simply doesn't matter. It is something to be felt from the heart and when you truly know that the other person is your soulmate, it won't matter how old they are. Some people feel, however, that age difference affects how compatible two people are. However, these couples from Bollywood are challenging all the stereotypes and defying notions!
Here are five celebrity couples who are absolutely rocking despite the huge age gap between them!
Priyanka Chopra- Nick Jonas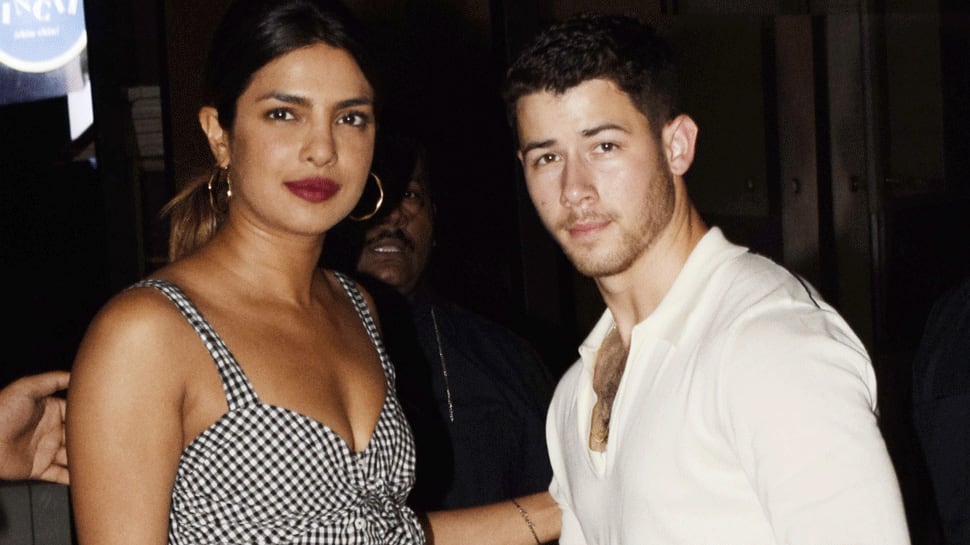 The rumoured engagement of Priyanka Chopra and Nick Jonas has sent both Bollywood and Hollywood in a frenzy. The news of the engagement was first reported by the US media and since then people just can't stop talking about the two! Filmmaker Ali Abbas Zafar's cryptic tweet announcing Priyanka's exit from the movie 'Bharat' further set the rumours ablaze. Priyanka and Nick have a whopping age difference of 10 years! Nick is a decade younger than our Desi Girl but these two together are absolutely winning hearts. Here's wishing them all the very best for the future.
Alia Bhatt- Ranbir Kapoor
Alia Bhatt and Ranbir Kapoor's relationship is still the talk of the town. The two actors reportedly fell in love while shooting for Ayan Mukerji's 'Brahmastra'. Alia and Ranbir have not yet officially accepted their relationship but their public appearances and bonding with each other's families are proof that there is something more than what meets the eye! Ranbir almost confirmed his and Alia's relationship by saying that it is 'too new to talk about'. Alia is 10 years younger than Kapoor and two look adorable together.
Kareena Kapoor Khan- Saif Ali Khan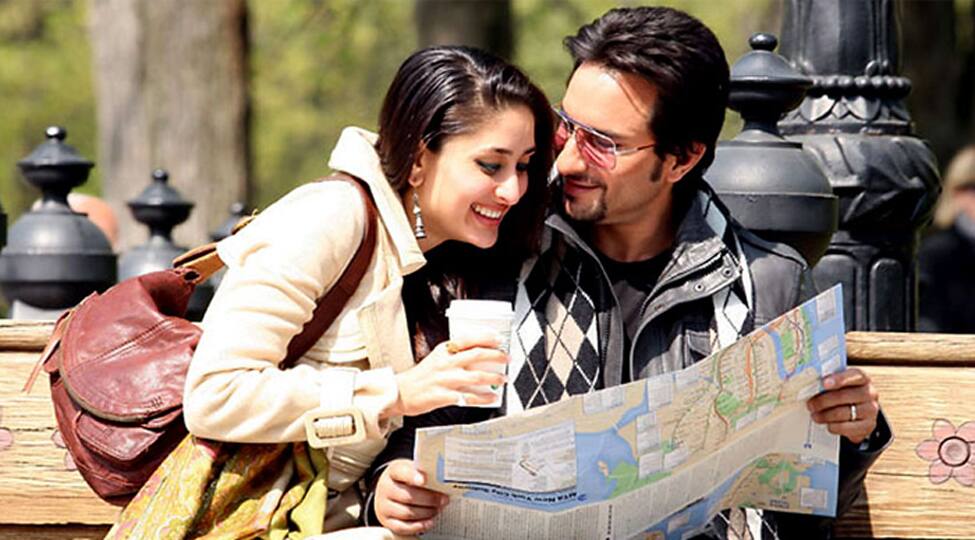 Our darling Bebo and Nawab Saif are couple goals for everyone! Kareena is 10 years younger than Saif and the two look like a royal couple whenever they step out in public. Saif and Kareena tied the knot in 2012 and were blessed with baby Taimur in December 2016. The adorable little munchkin is one of the favourite babies of the Internet and his pictures and videos go viral in no time!
Maanayata Dutt- Sanjay Dutt
Sanjay Dutt and Maanayata Dutt tied the knot in 2008. The wedding was a private affair which took place in Goa. The couple dated for about two years before they got married. Sanjay and Maanayata look perfect together and their pictures often go viral on the internet. On October 21, 2010, the couple was blessed with twins, a son named Shahran and a daughter named Iqra. They have a whopping age difference of 20 years! Maanayata is 20 years younger than her husband but that doesn't stop this couple from shining bright and absolutely rocking the marital bliss.
Shahid Kapoor- Mira Rajput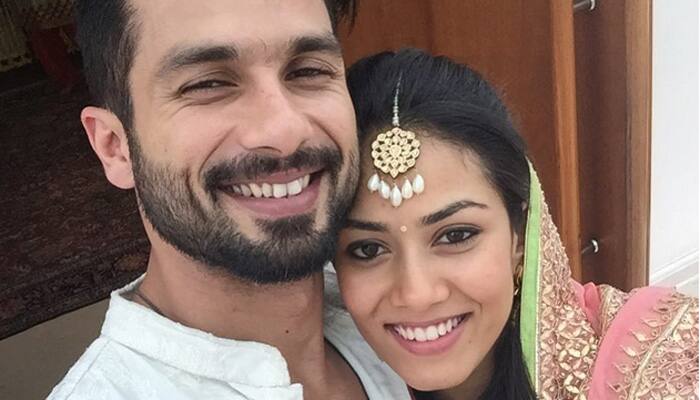 Shahid Kapoor gave a pleasant surprise to us all when he announced his wedding with Mira Rajput. The couple tied the knot in July 2015 at a private ceremony in Gurgaon. Mira is 14 years younger than Shahid. The much in love couple is blessed with a baby girl named Misha who was born in August 2016. The little one has been named after both her parents - Mi from Mira and Sha from Shahid. Currently, the power couple is expecting their second child!