Utpanna Ekadashi 2018: Time, Date and Significance
Utpanna Ekadashi comes after Devutthana Ekadashi.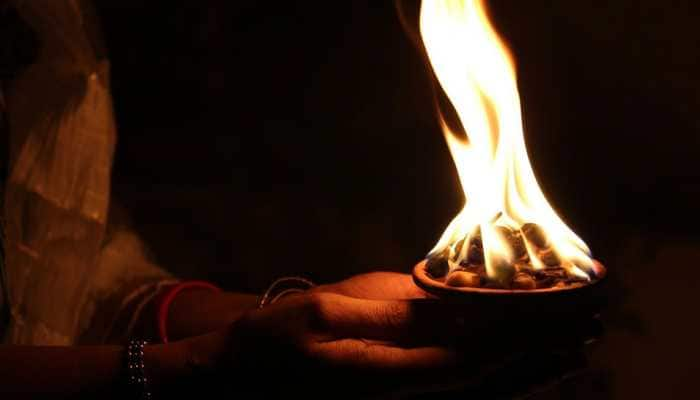 New Delhi: The auspicious occasion of Utpanna Ekadashi is here. The Krishna Paksha Ekadashi which falls after the Kartik Purnima is widely known as Utpanna Ekadashi. This year it will be celebrated on December 3, 2018—a Monday.
Utpanna Ekadashi comes after Devutthana Ekadashi.
The Utpanna Ekadashi holds greater significance amongst all the Ekadashis celebrated in the country. This one is related to the start of Ekadashi fasting tradition. According to drikpanchang.com, the legend has it that all the Ekadashi fastings are dedicated to goddess Ekadashi—one of the Shaktis of Lord Vishnu.
Legend:
It is believed that Goddess Ekadashi came to life from Lord Vishnu, to kill the demon Mur, who conspired to harm the sleeping Vishnu. The Ekadashi Goddess is therefore endowed with the utmost power and is seen as a shield of protectiveness.
So, Utpanna Ekadashi is widely celebrated as the birth anniversary of Ekadashi—the day she was born. Several devotees, who decide to observe the fast yearly, begin their fasting ritual from Utpanna Ekadashi.
When to break the fast:
Parana stands for breaking the fast. Ekadashi Parana is done after sunrise on the next day of Ekadashi fast. It is imperative to break the fast within Dwadashi Tithi unless Dwadashi is over before sunrise.
Timings:
(As per Drikpanchang.com)
Utpanna Ekadashi on Monday, December 3, 2018
On 4th Dec, Parana Time - 05:26 am to 08:03 am
On Parana Day Dwadashi End Moment - 10:50 am
Ekadashi Tithi Begins - 12:30 pm on Dec 02, 2018
Ekadashi Tithi Ends - 11:30 am on Dec 03, 2018