New Delhi: Direct-to-home (DTH) player Reliance Big TV has announced to offer a free access to free-to-air channels up to 500 for five years and pay channels for one year across the country.
"Reliance Big TV is going to mark the beginning of a new dawn in the way Indians have been accessing entertainment on their TV sets. Starting from today, entertainment comes effectively free of cost, with the latest offer," Reliance Big TV Director Vijender Singh has said.
Reliance will also provide a free of cost HD HEVC set top box. The limited period pre-booking is now available for customers.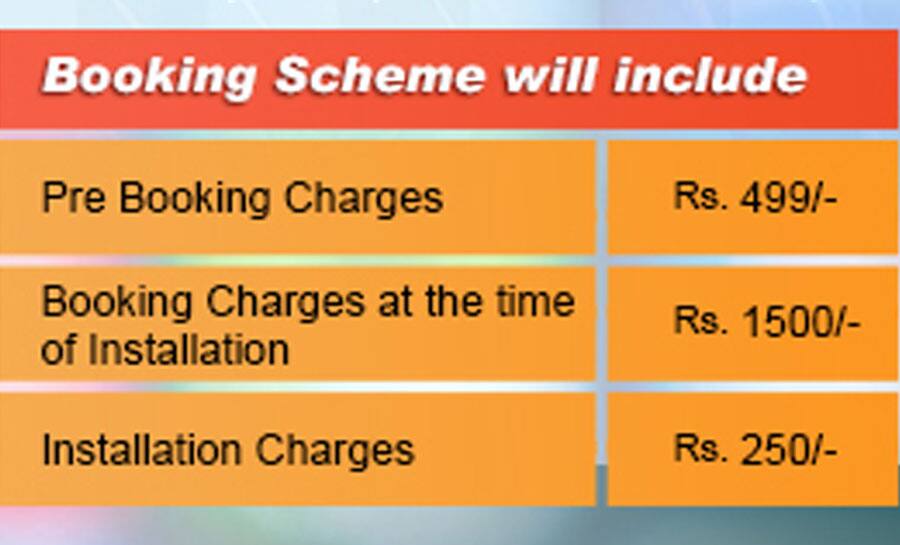 Here's how to watch HD channels free for 1 year
Customer will have to pay a pre-booking amount of Rs 499.
 
On the receipt of settop box and outdoor unit (ODU), they will have to pay the balance amount of Rs 1,500.
 
From second year onwards subscribers need to recharge monthly amount of Rs 300 for all pay channels.
 
On completion of subscription of pay channels continuously for next two years with Reliance Big TV, the subscribers will get back Rs 1,999 as a loyalty bonus.
 
The loyalty claim includes the amounts paid during booking and receipt of the set top box.
 
Reliance Big TV, which is up for grabs from 1 March will be delivered within 30-45 days from date of booking.
 
Customers can book upto five connections.
 
They will also have to pay an additional Rs 250 per connection as installation charge.