Ram Kapoor has 'thought' of producing shows
Actor Ram Kapoor of 'Kasamh Se' and 'Bade Achhe Lagte Hain' fame says he has pondered over producing shows but he is not ready to give up acting anytime soon.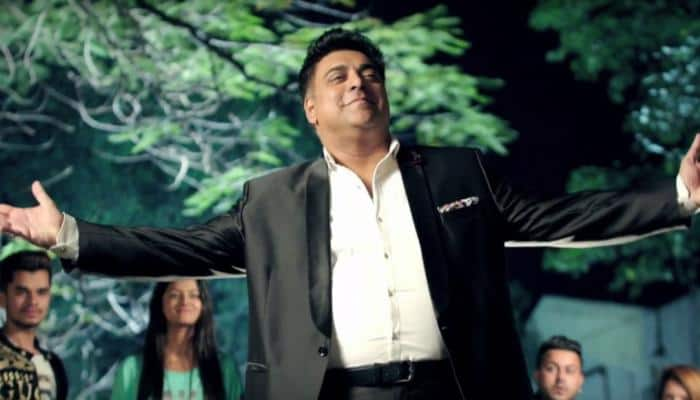 Mumbai: Actor Ram Kapoor of 'Kasamh Se' and 'Bade Achhe Lagte Hain' fame says he has pondered over producing shows but he is not ready to give up acting anytime soon.
In almost a two-decade-long career, he has essayed the role of a loving husband, a doting father, a shrewd businessman and also played a double role.
Has he ever thought of making use of his experience and producing TV shows?
"I have thought about it. But when your career is going well and you are busy all the time, I don't think it's the right time to produce (shows) because whenever I do decide to produce, I would like to do it fully," Ram responded to a question asked by IANS here.
"I would put all my time into that. And for that, I have to stop acting. Right now is not the time to do that because acting is going well," he added.
On the kind of content he would like to support, he shared: "Something that touches me and I can be proud of."
One project that he is really proud of is his forthcoming show - "Zindagi Ke Crossroads". It is touted as a first-of-its kind show which has fiction and non-fiction content.
He will serve as the host of the show that will premiere on Sony Entertainment Television on June 6.
"I like to host some shows like this one. This is me being myself. I am not trying to be somebody else. I am doing something which I find very meaningful which is why I am excited about it," he said.
Does that mean he will not host a dance or singing reality show?
"Probably not. Maybe I would have done earlier in my career like I hosted 'Rakhi Ka Swayamwar'. But now, I am coming close to 20 years in the industry. I have reached a level where I can become more choosy.
"There's a time to work hard and I did that for 10 years. Now, I am taking it back. Instead of quantity, I am looking for quality which is why when something touches me at some level... That's when I would like to take it up."
As an anchor, he has some strengths.
"My strength as an anchor is that I like to be spontaneous. I don't follow the script too much. I just go with the flow. I think that's my strength because anchors should be spontaneous," he said.
He has a weakness too.
"I don't have command over Hindi to the extent that Mr Amitabh Bachchan has. When he speaks in Hindi, you just want to listen to him. My Hindi is normal level Hindi. But I wish it was of Mr Bachchan's level," said Ram.
He enjoys hosting but loves acting.
"As actors, we love playing characters, going into the pretend world. So I like acting more but once in a while when I host, it is a lot of fun," said Ram.
He is willing to explore different genres but mythology and supernatural shows like "Naagin" are not part of his to-do list.
"I don't mind these kind of shows ('Naagin') being made because obviously, that's what the audience wants right now which is fine. It is important to give the audience what they want.
"But no, I would never do a show like that. I cannot see myself doing something like a mythology or 'Naagin' kind of a show. I have to do things that touch me and I can relate to."
He was once offered to feature in the show "Mahabharata".
"The one by producer Ekta Kapoor... But I refused to do it. I don't relate to mythology. I relate to urban stuff or 'aam aadmi' kind of shows," said Ram.
Another show that he would never take up is "Bigg Boss", a reality show where contestants are locked in a house with no access to the outside world or the luxuries that they are used to.
"I am a very private person. To be that way where everyone can see you, I don't relate to it. Also, I can't be away from my family for three or four months," said the father of two children.
Live Tv