Pakistan: 8 dead, 25 injured near Data Darbar in Lahore
The nature of the explosion is yet to be ascertained.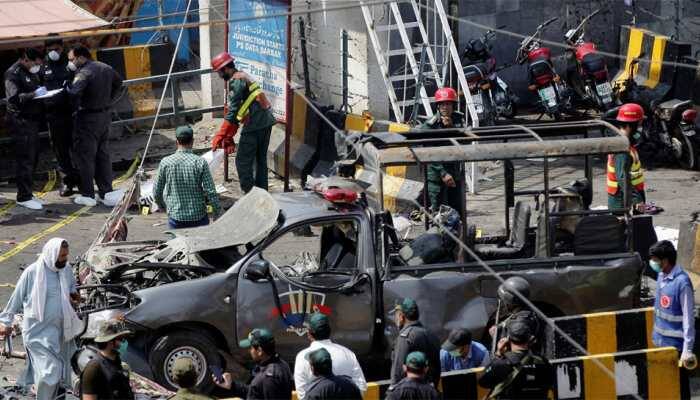 LAHORE, PAKISTAN: Eight persons died and 25 others injured in a powerful explosion outside Lahore's Data Darbar on Wednesday, with several in critical condition. The nature of the explosion is yet to be ascertained.
Initial reports state a vehicle of the Punjab Police' Elite Force was the target of the blast. The suicide bomber, aged around 15-16 years, came closer to the vehicle and blew himself up. The body was completely dismembered, sources told Zee News.
Among those killed, includes five policemen, two civilians and a private guard. Several persons including police officers have been wounded in the explosion.
The blast took place around 8:45 am (local time) outside Gate number 2 of the shrine. "The target of the suicide bomber was the vehicle of the Elite Force that was stationed outside the shrine of Sufi saint Ali Hajvari commonly known as Data Darbar," Nawaz told news agency PTI.
The Elite Police is a branch of the Punjab Police specialising in counter-terrorist operations and high-risk searches, raids and rescue operations.
Data Darbar is one of the largest Sufi shrines in South Asia. The shrine is visited by hundreds of thousands of people each year. In 2010, the shrine was targeted in a suicide attack that killed more than 40 people, and is guarded by heavy security.
Muslims are currently observing the fasting month of Ramzan across the world.