BEIJING: A popular Chinese restaurant in the Shandong province was shut down by the authorities after a pregnant woman found a dead rat in her soup served at the outlet following which she lodged a complaint.
The woman and her husband were eating at the popular chain Xiabu Xiabu hotpot restaurant on September 6 when she discovered the dead rat in the soup. By then, the woman had already taken a few bites from the dish.
A video of the woman screaming and fishing out a dead rat from the soup with a pair of chopsticks also went viral on popular Chinese social media site Weibo.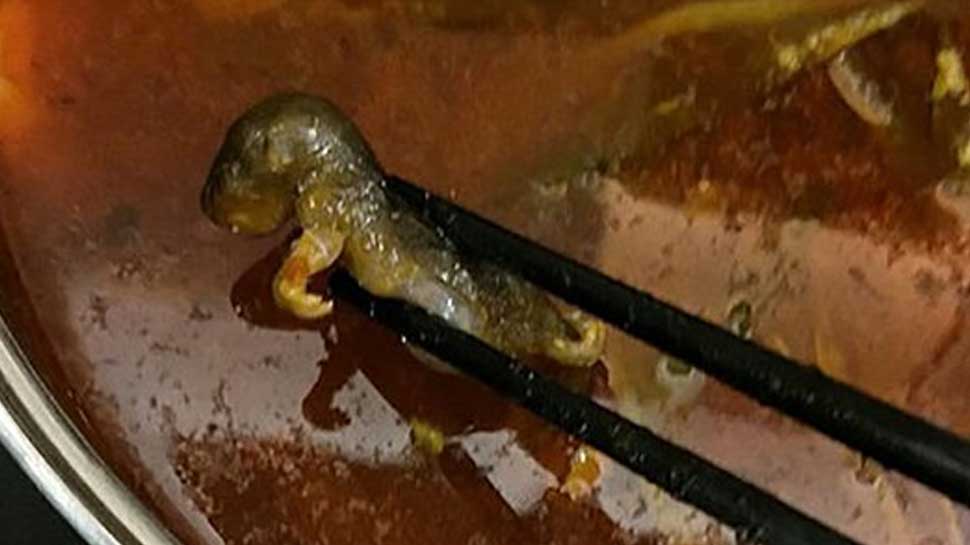 When the couple complained, the staff of the restaurant chain, which is famous for its hotpot food, offered them compensation with a suggestion to get an abortion if the meal affected the woman's unborn child's health.
The staff reportedly offered them 20,000 Yuan (USD 3000) as compensation, according to the South China Morning Post. 
But, the woman's husband, Ma, declined the offer as he wanted his wife to undergo a full body check-up before deciding on a compensation amount.
"If you are worried about the baby, then we'll give you 20,000 Yuan ($3,000) to abort it," the staff told Ma, according to the report.
The couple then went to the hospital where the woman underwent a thorough check-up to ensure that her baby was healthy.
Later, as the news spread, health officials investigated the restaurant, but no traces of rats were found.
However, the eatery was temporarily shut down for other violations, including pooled water in the food processing areas and using produce suppliers without full qualifications.
Xiabu Xiabu later issued a statement in which it said that it had always placed great emphasis on food security and would make any necessary improvements.
Xiabu Xiabu has nearly 759 restaurants in China.