New Delhi: One of the most awaited Bhojpuri films, 'Dulhan Chahi Pakistan Se 2' is touted to be high on action and drama. The first look poster of the film has been unveiled and it has already created quite a flutter on social media. The movie by Rajkumar R Pandey is expected to a large-scale venture.
In the first look poster, Bollywood actor Rahul Dev can be seen roaring in full form. It stars Bhojpuri superstar Pradeep Pandey Chintu in the lead role. Made under the banner of Saideep Films, it happens to be the sequel of 2016 hit film 'Dulhan Chahi Pakistan Se'.
Check out the first look poster: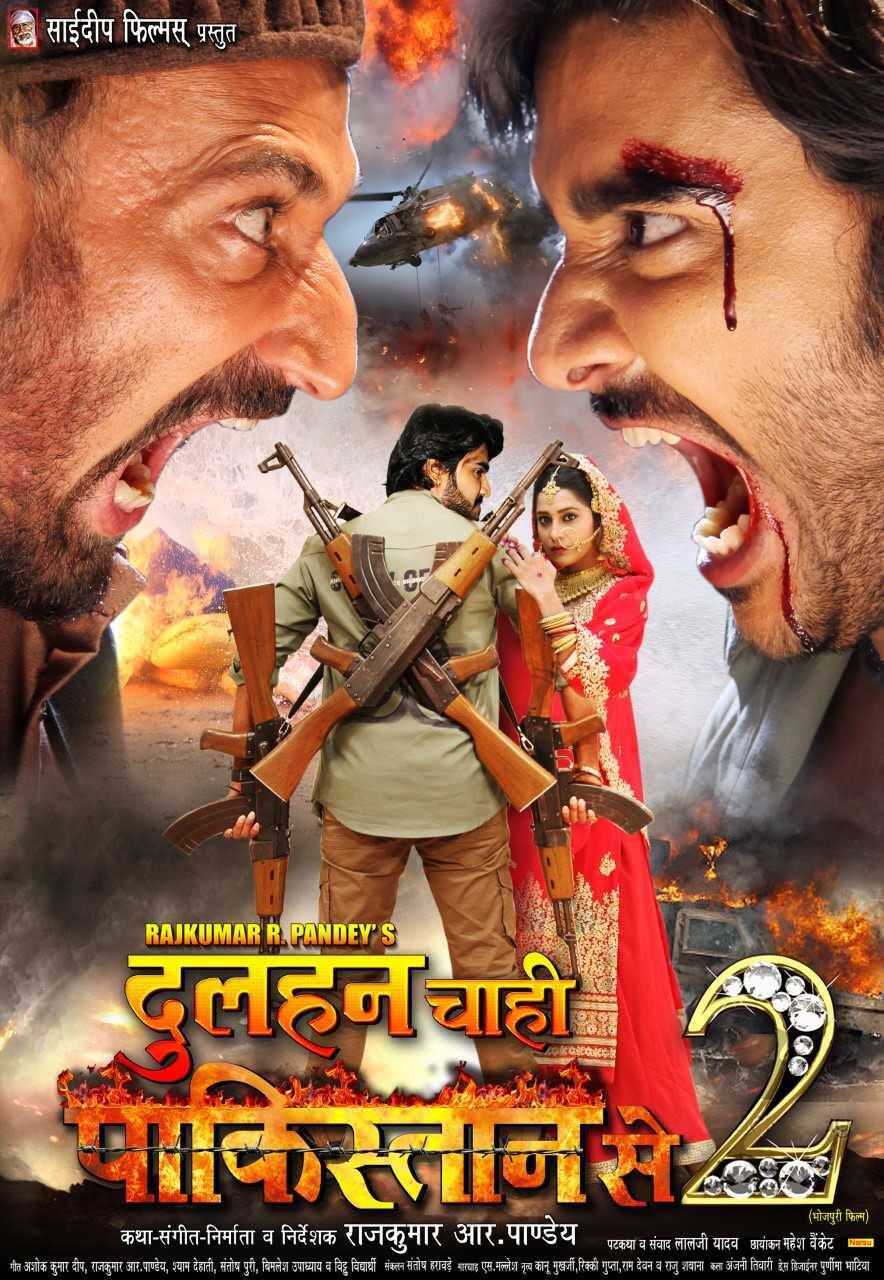 Besides Rahul Dev, 'Dulhan Chahi Pakistan Se 2' also features other prominent faces from Bollywood. It is reportedly going to have a lot of adrenaline pumping action stunts. The film has an ensemble star cast with the likes of Pradeep Pandey Chintu, Monalisa, Gargi aka Priyanka Pandit, Shubhi Sharma, Mrig Naini, Arun Buxi, Raju Shresth, Israt Khan, Choubeji, Amit Gaur, Shubham Tiwari Aditya Ojha, Raj Yadav, Prem Dubey, KK Goswami, Anoop Arora, Jassi Singh, Pushpa Verma, Ali Khan, Arun Singh, Manoj Singh, Mantu Lal, Purshottam Priyadarshi, Sakila, Sanjay Pandey and others.