New Delhi: The first poster of Bhojpuri superstar Arvind Akela Kallu's most anticipated film 'Raj Tilak' goes viral on social media. 
In the first look of the film,  Kallu can be seen in a fierce avatar, supervillain Awadhesh Mishra, Sushil Singh, Padma Singh, Sanjay Pandey, Dev Singh and Sonalika Prasad are also seen almg with him. The first look of 'Raj Tilak' is very different from Rajneesh Mishra's films. It is new and eye-catching.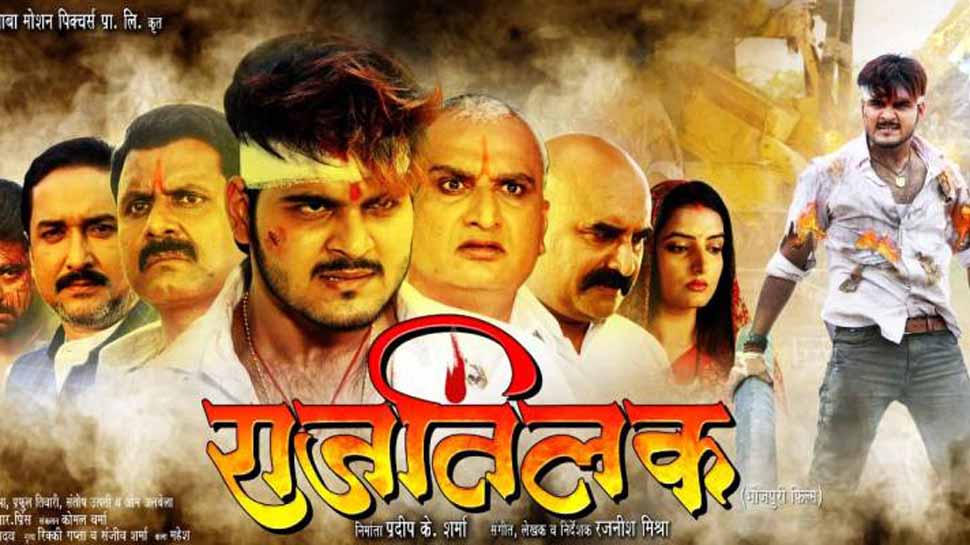 Produced under the banner of Baba Motion Pictures, Raj Tilak is produced by Anita Sharma and co-produced by Padma Singh. After the release of the first look of the film, Pradeep Kumar Sharma said that soon he will announce the movie trailer and release date.
Apart from Kallu, Avadhesh Mishra, Padam Singh, Sanjay Pandey, Sushil Singh, Anand Mohan, Dev Singh, Subodh Seth, Rohit Singh Matru, Sonalika, Jyothi Pandey, Anita Rawat, Pappu Yadav, Arun Singh Bhojpuria Kaka and Rajiv Yadav are also seen in the film.
For the unversed, Kallu was recently honoured with the 'Best Romantic Actor' award at the 10th Vishwa Bhojpuri Sammelan.