Zee Media Bureau
New Delhi: Talgo train embarked on its final trial run on aturday on Delhi-Mumbai route. The train aims to cover the 1,384 km stretch in less than 12 hours at 150 kmph, will be tested for the speed, besides the other parametres.
The earlier trials also tested the train for sensors and derailment and were run at a much lower speed. 
The speed trial of the coaches at a speed of 115 km per hour were conducted on the the 90-km long line between Bareilly and Moradabad continued for around two weeks. After the Bareilly and Moradabad route trial, the train was test-run on the route between Mathura and Palwal for around 40 days with speed up to 180 km per hour.
Let us find out more how these trains are going to transform the definition of train travel in the country:
Speed of Talgo trains: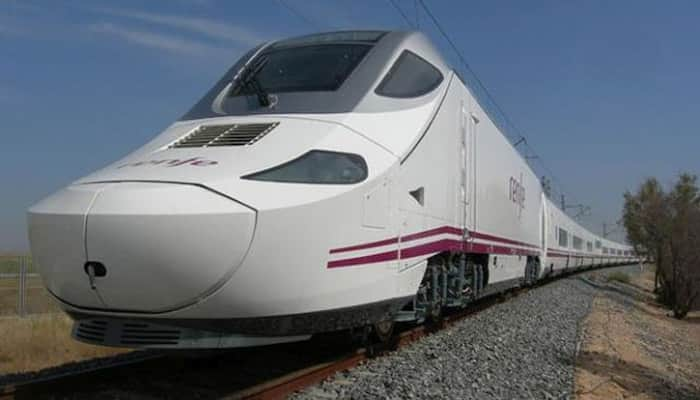 The Series-9 high speed talgo train manufactured by the Spanish firm Talgo can run up to 160-220 kilometer per hour.
Trial run of  Talgo trains in India:
The first train will run between Mumbai and Delhi, and is likely to cut down the travel time to around 12 hours, from the current 17 hours by Rajdhani train.
Roll out of Talgo trains in India :
After the trail run, the roll out of the trains can be expected to be faster as no major overhauling of tracks is needed unlike the infrastructure needed for running bullet trains from Japan. Of the 60,000 km of railway tracks in India, only some of the tracks would be upgraded, but most would be used as it is.
Talgo Trains are popular across the world for these amenities and luxury they offer: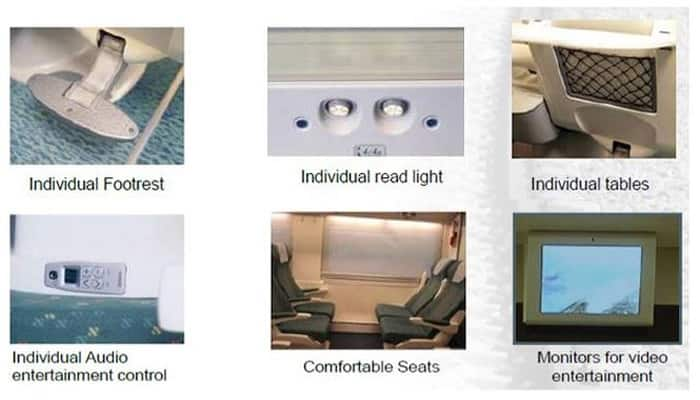 Every individual seat enjoys amenities like footrest, reading light, tables, audio entertainment control. The seats offer comfort. To make the travel lively too, the train is fitted with monitors for video entertainment.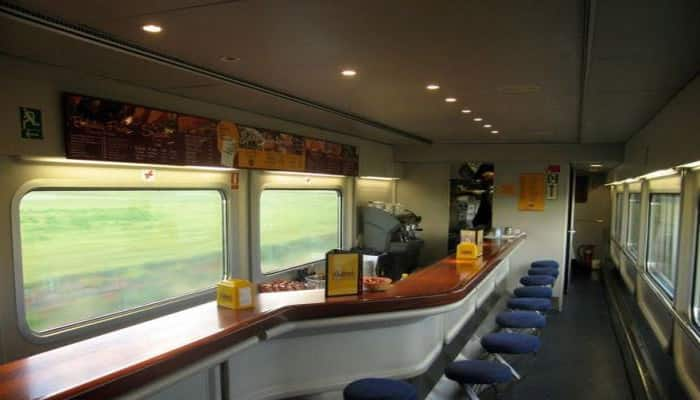 Cost of travel by Talgo trains:
Yes, it will make train travel more expensive than now, but faster, comfortable travel will definitely make up for the rise in the cost of tickets. 
Following the success of the trial run and after gauging results, Talgo trains will be rolled out on the other routes.