Sara Tendulkar Bowls Fans Over With Stunning New Look - See Pic Here
Sara Tendulkar has dropped one more gorgeous photo in which she features in a new hairdo and the photo has become instant favourite among her fans
Sachin Tendulkar's daughter and internet sensation Sara Tendukar has bowled fans over with her new look. On Wednesday, March 8, she posted her new hairdo in an Instagram story with a caption: 'I am obsessed'. Sara had taken a social media break likely due to her exams. She is currently pursuing a post graduation degree in Medicine from University College in London. It has been more than 6 months since Sara shifted back to London. The 24-year-old had done her graduation too from the same college. Sara's new look seems to be for the upcoming wedding of her best friend.
Also Read | Sara Tendulkar Watches Shah Rukh Khan-Starrer Pathaan in London with Friends, Posts Picture from Cinema Hall
Take a look at Sara's new look photo below: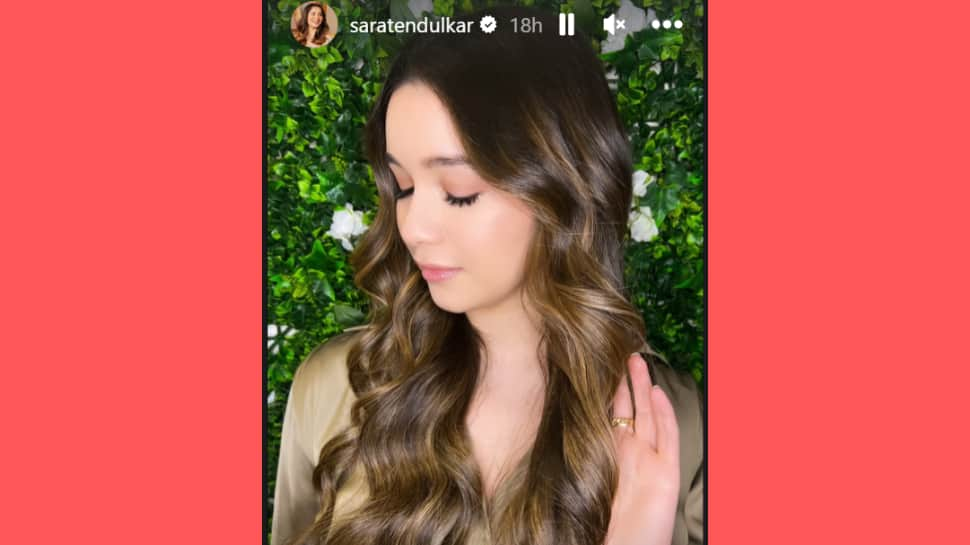 Both of Sachin's kids have been doing well in their respective profession. Sara has become a social media sensation even while she is pursuing medicine. She has 2.6 million followers on Instagram. She recently launched a diary collection named after her. She is a successful social media Influencer who promotes many brands through her profile. Not to forget, in 2022, she also did a modelling assignment for a popular clothing wear brand along side bollywood actor Banita Sandhu, which was also her big break in the world of modelling.
On the other hand, her brother and Sachin's youngest child Arjun Tendulkar has taken a different route. Like his father, he too wants to play cricket for India one day. He plays for Goa in Ranji Trophy cricket and Mumbai Indians in IPL. Arjun made hundred on his Ranji Trophy debut in the last edition of the tournament, just like his father who achieved the same feat also in his debut first-class match. But unlike his father, Arjun bats and bowls left-handed. He is also a full-time medium fast bowler while Sachin was a part-time leg-spinner.
Hopefully, Sara and Arjun have lots to achive in the times ahead which will make their parents super proud of their achievements.