Mumbai: Here's an interesting survey! Indians searched for love online in the year 2015! And the list of 'most searched on google' has incredible things – cars, cats, dogs, babies, wifi, money, jobs and girlfriend!
According to Goonj India Index 2015 report made exclusively available to Zeenews.com, Love topped the list of search items on Google followed by car, cat, dog and baby.
The sixth spot was occupied by iPhone, followed by kiss, girl, job, wifi, money, personal loan, house, tattoo, oneplus, credit card, learn English, xbox, mobile phone and girlfriend.
The index is a chronicle of what Indians were most interested in!
Check out the index here: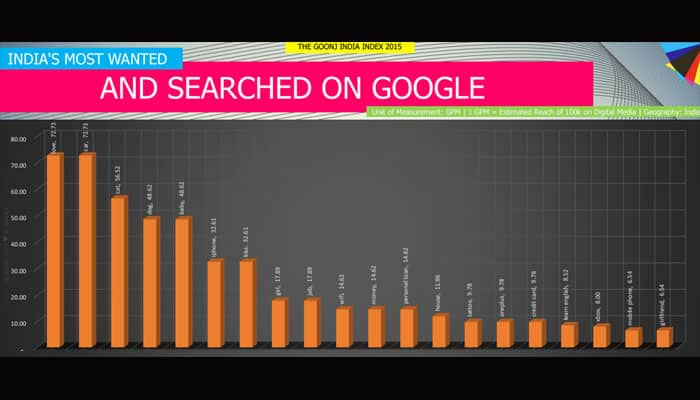 Results suggest that people searched for love in the virtual world, prefer car over house, cat over girlfriend, iPhone over job.