India preparing law on Antarctica, poised to expand research activities in coldest continent
India is also preparing a law for safeguarding its interest in Antarctica, an official of the Ministry of Earth Sciences (MoES) said on Tuesday.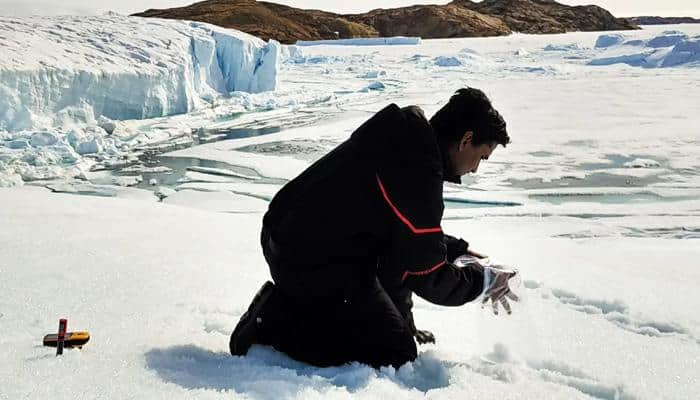 New Delhi: Indian scientists have been going to Antarctica for research purposes since 1981.
Now, the country is also preparing a law for safeguarding its interest in Antarctica, an official of the Ministry of Earth Sciences (MoES) said on Tuesday.
"India doesn't have laws for Antarctica. We are preparing it and it is in circulation in the law ministry," MoES secretary Madhavan Nair Rajeevan told the media.
"The law entails regulating our activities. When we go there if we do a mistake, what will happen, what to do. It is about safeguarding our own interests," he said, adding that the country is also poised to expand its research activities in the coldest continent.
The National Centre for Antarctic and Ocean Research (NCAOR), Ministry of Earth Sciences, Government of India, organises the Indian Scientific Mission to Antarctica every year.
This year in March, four teams from ISRO participated in the 36th Indian scientific expedition, where climate change was the main area of focus. The Indian space agency, ISRO, has been participating for a long time.
Maitri, which is India's second research station in Antarctica as part of the Indian Antarctic Programme, will be replaced by a new one in the next few years.
"The Maitri station will be replaced by a new station in the next three-to-four years. Scientific activities will be expanded. We are also planning to buy a ship which can go to Antarctica," Rajeevan added.
About Indian Missions to Antarctica
The first ever Indian Expedition to Antarctica took place in 1981 under the leadership of Dr Sayed Zahoor Qasim. However, the origin of indian missions to the Antarctic can be traced to the agreement between ISRO and Hydrometeorological Centre of Russia agreements, which led to Indians, such as Dr. Paramjit Singh Sehra, joining the 17th Soviet Antarctic expedition of 1971–1973.
Antarctica, which has two seasons, is a desert having no trees or bushes. The region is too cold for people to live there for a long time. Scientists take turns going there to study the ice.
India has three research stations in Antarctica :
Dakshin Gangotri - The first permanent settlement, built in 1983.
Maitri - The second permanent settlement, put up in 1989 on the Schirmacher Oasis, and has been conducting experiments in geology, geography and medicine. India also built a freshwater lake around Maitri known as Lake Priyadarshini.
Bharati – The newest research station for oceanographic research that will collect evidence of continental breakup to reveal the 120-million-year-old ancient history of the Indian subcontinent.
According to NASA, Antarctica is a good place to find meteorites, or rocks that fall from space to Earth, with scientists finding more space rocks in the region than any other place in the world.
The US space agency also sends teams to Antarctica to learn more about the planet Mars and to study astronaut nutrition.
(With IANS inputs)
Live Tv