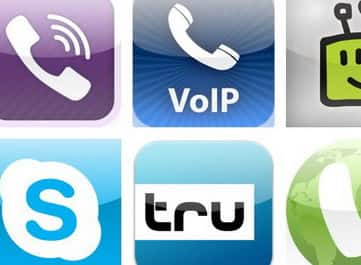 Vibhuti Jaitly
Are you among those whose friends and family stay abroad or vice-versa and you want to stay connected with them? Also, the idea of being economical is paramount. There are a plethora of free Apps available these days, which help us to stay connected with our loved ones without burning a hole in our pockets.
The era of making a call through fixed lines and mobile phones is almost on the verge of extinction. Thanks to constant innovation and technology, that has made calling through internet so easy. This has become possible via a bundle of Apps, which can be downloaded on smartphones or even PCs.
Let`s explore some of these handy Apps and get familiar with them to find out which one better suits our needs. These Apps can be used from your smartphones using your network carrier or you can use them through social networks too. Communication can be made through text messages, voice and video calls. These mediums have taken the world by storm and people can remain connected 24x7 throughout the world.
Skype
Skype is inarguably the most favourite medium and has become synonymous to voice and video calls. It is also one of the earliest free voice calling Apps available in the market. Its video calling feature is great as it also lets you see the person across the other side of the call. Some versions of Skype even offer the group video call facility.
Viber
Viber is the second favourite after Skype for voice calling. It can be downloaded free and calls can be made with Wi-fi or data cards and can be used through mobile phones or even desktop computers. It is quite efficient and a convenient App and is becoming popular with the flurry of features it offers. You can call your friends or family members who are already using Viber and talk to them for free. However, if your close ones are not on Viber, you can still call them using `Viber Out` feature but this service comes at an additional charge.
WeChat
This App is now being used by millions of people across the globe. The free App offers you instant messaging, voice-calling and video-calling. This application is available on most of the mobile latforms and can be used through desktop too. WeChat is available for Android, iOS,Windows and BlackBerry devices. A range of emoticons are also available, which can be added to the text message. No doubt, WeChat is a complete social networking application.
Facebook Messenger
And you thought Facebook Messenger was only for chatting? Think again! Facebook has now made it possible for its users to make free calls. This feature is doing very well as many users are able to use this free calling facility without any hassles. Today, almost everyone has a Facebook account and uses it, so technically, you can make a voice call to anybody who is using the social networking site around the world.
Line
This is a good option available for making free calls as well as sending free messages. Line offers support for making audio and video calls. At present, voice and video-calling are available on iPhones, Android devices, Windows and for the Mac.
Line also supports group messaging. The chatting experience is fun due to an array of stickers and emojis that it offers, which takes chatting to a new level. Also, it allows users to share videos for up to ten seconds with their contacts.
Vopium
The Vopium App can be downloaded on Android, iOS, Blackberry and Windows Phones. This App gives you 5-minute free talktime on international calls when you sign up. But you can call for free if the other person also uses Vopium. You can always buy some credit if the other person doesn`t have this App for as low as Rs 1.82 per minute for an international call.
VoxOx
VoxOx App lets you call or text other VoxOx users for free, anywhere in the world, without any limits. You can also share photos, videos and location over chat. It can be enjoyed by Android, iOS and Windows users.
Google Hangout
Google is the latest company to join the coolest App bandwagon. The Google Hangout App gives access to group video calls and one-to-one video/voice calls. Hangout also enables video calling up to ten people.