Cristiano Ronaldo's debut at Saudi Arabian league's Al Nassr postponed - Check Reason
Ronaldo signed a 2.5-year contract worth USD 75 million a year with Al Nassr on December 30.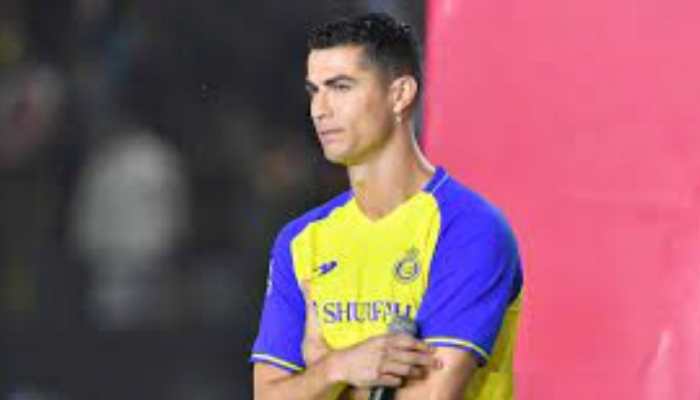 The Saudi Arabian club's league match against Al Tae'e on Thursday had to be postponed due to an electrical problem brought on by heavy rain at Mrsool Park, thus Cristiano Ronaldo's wait to play his debut game for Al Nassr has grown longer. If Ronaldo's debut for Al Nassr is postponed until the end of January, he will have to wait 24 hours to find out. If Al Nassr is unable to reschedule the game for Friday, the Portuguese player will not have the opportunity to serve the first game of his two-match suspension.
"This is why I'm here" ___

Relive @Cristiano's incredible hero's welcome to Mrsool Park and watch his first exclusive interview as an Al Nassr player _#HalaRonaldo _ pic.twitter.com/YdxFEP0bNB — AlNassr FC (@AlNassrFC_EN) January 5, 2023
Ronaldo is scheduled to make his Saudi Pro League debut after serving a two-match suspension imposed by the English Football Association in November for knocking a phone out of an Everton fan's hand during a match against Manchester United at Goodison Park last season.
"Due to heavy rain and weather conditions impacting the stadium's electricity, we have been officially informed that tonight's match against Al Tae'e is postponed for 24 hours. We apologise for any inconvenience caused to fans and wish everyone safe travels," said Al Nassr as quoted by ESPN.
Ronaldo signed a 2.5-year contract worth USD 75 million a year with Al Nassr on December 30. According to FIFA regulations, in the case that a player is transferred to another nation before serving the entirety of a suspension, the suspension must still be served by the player. Following the termination of Ronaldo's Manchester United contract during the World Cup, the suspension was made official.
If the former Madrid star is unable to play against Al Tae'e or in the January 14 fixture against Al Shabab, Ronaldo's first opportunity to play for Al Nassr will be against Al-Ettifaq at Mrsool Park on January 22.
However, Ronaldo's suspension would extend to the matches against Al Shabab and Al-Ettifaq if the match against Al Tae'e cannot be rescheduled this month, delaying his debut until the Saudi Super Cup semifinal match against Al Ittihad in Jeddah on January 25.