H3N2 Virus Cases: Delhi Hospitals Witnessing Spike in H3N2 Cases, Say Doctors
Delhi hospitals are witnessing a spike in cases of the H3N2 virus that triggers symptoms like fever, cold and body aches as per doctor reports. Check what doctors are saying about the situation.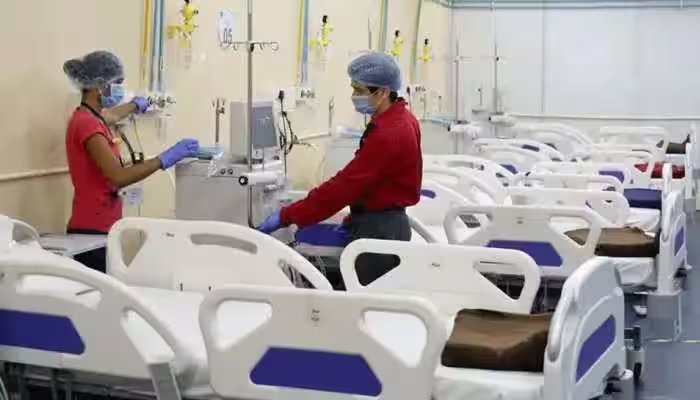 H3N2 virus: Elaborating on the possible reasons behind the surge, Dr Viny Kantroo, Consultant, Respiratory, Critical Care and Sleep Medicine Consultant, at Indraprastha Apollo Hospitals, said the outbreak could have been triggered due to seasonal change, mutation of the virus and the economy being fully open.
"Children are going to school and they are transmitting it to the elderly. A lot of cross-country travel is happening. In the last two years, Covid was the dominant virus and there were restrictions but with the relaxation of norms and return of normalcy, these outbreaks are being observed," she opined.
Delhi government's LNJP Hospital has set up a 20-bed isolation ward in the emergency block for such patients. There has been a nearly 150 per cent rise in patients coming to OPDs with such complaints, they said.
By the ICMR guidelines, we have done so and also stocked up on medicines. A 15-doctor team has been constituted to monitor the patients, said a senior doctor.
Dr Rajiva Gupta, Senior Consultant - Internal medicine at the CK Birla Hospital, Gurugram and Delhi, said the ILI (Influenza-like illness) cases have seen a spike in the last few days.
"For instance, if we were seeing two to three patients in OPDs last month, this month there is one-and-a-half times rise. The symptoms are fever, discomfort, cold, and body aches. In some cases, patients also experience abdominal discomfort, diarrhoea, and even fullness in ears," he added.
The senior doctor said the treatment approach changes lightly when the patient has comorbidities and stressed that in those cases, they ask the family members to monitor the BP, pulse, oxygen saturation levels and consciousness levels.
"If these levels fluctuate, the patient needs hospitalisation," he stressed.
Explaining the current strain, Dr Vikas Deswal, Senior Consultant, Internal Medicine, Medanta, Gurugram said the influenza virus is the most prevalent virus that affects our respiratory system and is present in three different types: A, B, and C.
"Among these, subtype A is the most commonly found. One subtype of the influenza A virus is H3N2, which produces symptoms similar to other flu viruses such as cough, fever, cold, sore throat, fatigue, muscle pain, and respiratory complications, especially in children under two years, the elderly, and those with other medical conditions," he said.
Both the doctors said in some cases, it has been observed that patients have persistent coughs even after the fever subsides.
"One of my patients said he was having a persistent cough and could not attend meetings because of it. Patients also develop extreme weakness due to it," said Gupta.
Deswal cautioned against letting down a guard at this time and said since viruses mutate over time, it is important to take precautions.
"Antibiotics are not effective in treating viral infections such as H3N2 and can be harmful, so people should avoid taking them, especially if they have H3N2.
"The virus spreads through droplets and direct contact, so it is recommended to follow precautions such as avoiding touching surfaces, washing hands, following Covid-appropriate behaviour, practising social distancing, wearing masks, and avoiding going out if experiencing viral symptoms.
Additionally, it is important for people to get vaccinated against influenza every year," he said.