Doctors and interns of the All India Institute of Medical Sciences (AIIMS) are walking on foot from Bhopal to Delhi as a mark of protest seeking an appointment of a permanent director. There has been a lacuna of permanent director since the past three years which has caused administerial deficiencies. The doctors are claiming that unavailability of a permanent director has also affected the curriculum and has resulted in inadequate redressal of the demands of the students.  
The foot march was started by two students from the AIIMS MBBS 2013  batch, namely Dr Sant Guru Prasad and Chandan Kumar Aryan. They began the march on May 3 from AIIMS Bhopal to Ministry of Health & Family Welfare, Nirman Bhawan in Delhi. They plan to reach Delhi and meet Health Minister JP Nadda and officials from the Prime Minister's Office.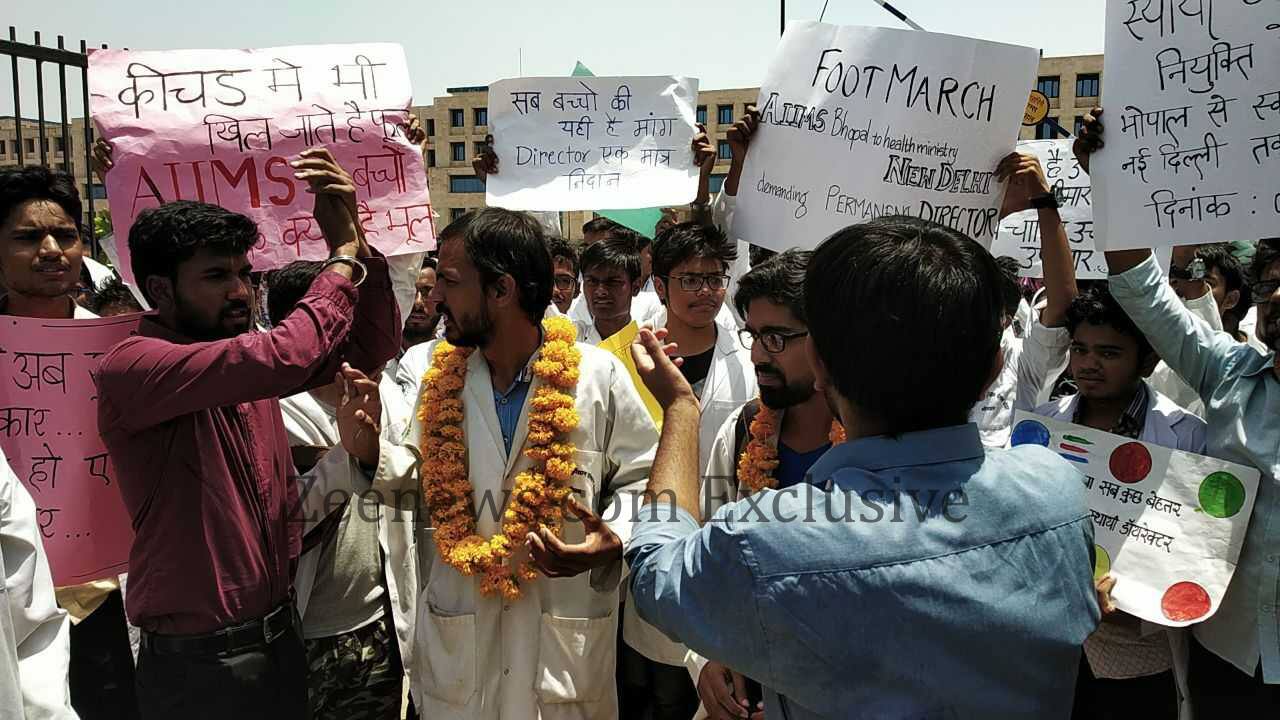 On Friday, the doctors completed 200 km of march in this scorching heat. However, they are appalled over the fact that there has been no call from the authorities or any assurance whatsoever.
On May 3, the doctors walked for 23 kilometers and on the second day, they walked 57 kilometres before resting in Ranchi. On the third day, they travelled 85 kms and took a halt at Dev Khajuri
On the fourth day of their march on May 6, they walked for 100 kms and took a night halt at Ambanagar. They have covered over 400 kms on foot so far.
In May 2015, Dr Sandip Kumar had left the institution over purchase anomalies. Ever since, AIIMS Bhopal has been operating without a director even in a situation when the day to day proceedings also rest on a nod from the chief.
Dr VK Sharma had been appointed by the central government as the director in 2016 but he has refused to join.
AIIMS Bhopal is one of the seven AIIMS apex healthcare institutes being established by the Ministry of Health and Family Welfare under the Pradhan Mantri Swasthya Suraksha Yojna.