Army is to fight bad uncles: Adorable video of martyr Army Major Akshay Giri's daughter sends strong message
Naina fondly remembers all that her father - Major Akshay Giri - had taught her about the Indian Army.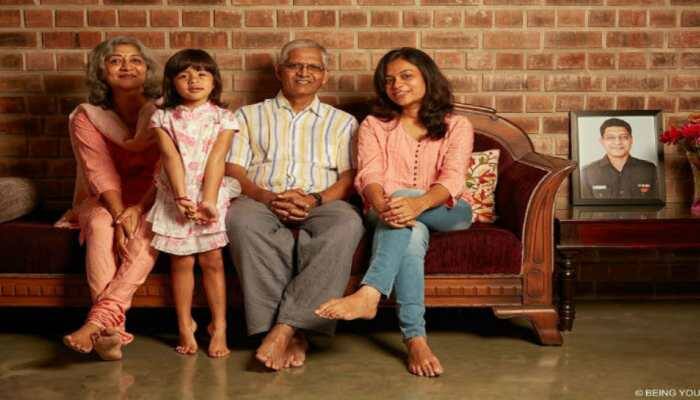 As a little child, Naina was told tales of brave Indian soldiers and what the Indian Army was all about by her father. Even today, when her father has attained martyrdom, little Naina fondly remembers what she was told by her hero - Major Akshay Giri.
Major Giri was a valiant warrior who saved many families inside the Indian Army base camp in Nagrota before being falling to terrorists in 2016. He was also a loving father whose affection for his daughter was matched only by his devotion to duty and love for the country. For Naina, her father was also someone who taught her what the Indian Army is all about.
In a touching video of the child - shared by the official account of the Indian Army, Naina recollects what her father had taught her. "Army is to make us love. And Army is to fight bad uncles. And Army is to help us not get afraid. Army is doing Jai Hind to everone," says an adorable Naina in the short video clip shared.
#Daughter of Soldier who fell in action explains What #IndianArmy is all about. Major Akshay Girish #Love for #IndianArmy and #Countrymen stays deep within her lovely daughter. #Innocence #Faith #IndiaFirst #Proud #JaiHind @SpokespersonMoD @HQ_IDS_India @PIB_India pic.twitter.com/VpAaWJpAVQ — ADG PI - INDIAN ARMY (@adgpi) February 12, 2019
Asked who told her these, Naina is quick to reply that it was her Papa. She ends the video with the cutest Jai Hind and shows that the indomitable spirit of the Indian Army runs deep among soldiers as well as their families.