Budget 2023 is a 'Jumla', Will 'Push' India Into Debt, Says Delhi Deputy CM Manish Sisodia
"Today's budget is dangerous for the country. Many budgets just depress people and this is one of those," Delhi Deputy Chief Minister Manish Sisodia said.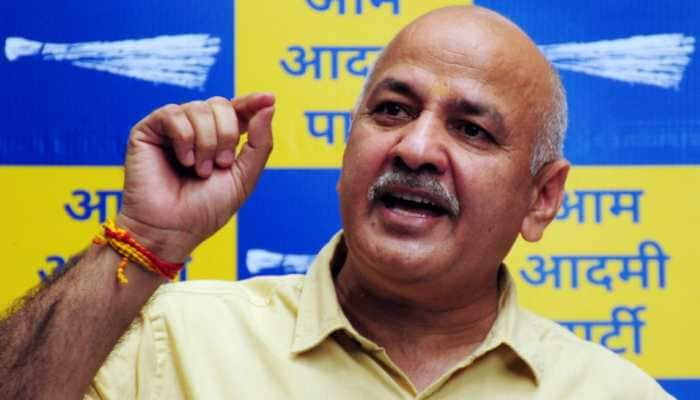 New Delhi: Delhi Deputy Chief Minister Manish Sisodia on Wednesday (February 1, 2023) called the Union Budget 2023-24 a "jumla" and said it would only push India into debt. Talking to the news agency PTI, the senior Aam Aadmi Party (AAP) leader called the exercise "dangerous for the country" and claimed that the budget will add a debt of Rs 15 lakh crore. Sisodia, who is also the finance minister of Delhi, said that despite paying the highest income tax, the national capital has been getting Rs 325 crore from central taxes, which comes to only Rs 611 per person.
"Today's budget is dangerous for the country. Many budgets just depress people and this is one of those. In the long term, this will be a very dangerous budget as it will just push India into debt," he said.
ALSO READ | Union Budget 2023-24 Highlights: Check Big Announcements Made by FM Nirmala Sitharaman
Manish Sisodia alleged that the Centre had a debt of Rs 53 lakh crore till 2014 and during two successive terms of the BJP-led NDA government, the country came under a debt of Rs 150 lakh crore and "this budget will further immerse the country under additional Rs 15 lakh crore debt".
"When the government increases the loan amount, the economy only goes down and it can never come up again. When loan amount increases, it starts a vicious cycle of inflation and unemployment and only this will happen," Sisodia asserted.
Budget 2023 is 'disappointing' for Delhi
Manish Sisodia said that the budget is "disappointing" for Delhiites. He stated that only Rs 325 crore was allocated for the national capital under the subhead of grant in lieu of taxes even though Delhi pays income tax of more than Rs 1.75 lakh crore.
The amount of Rs 325 crore has remained unchanged for the last 22 years, Sisodia claimed.
"For Delhi, it's a budget with no benefits. We pay Rs 1.78 lakh crore as tax but in return, we are allocated Rs 325 crore only. The rest of the states get 42 per cent of the central taxes and Delhi gets only Rs 325 crore. Delhi is always treated badly. This is not only with the Aam Aadmi Party government. This has been the situation since 2001. Twenty-two years have passed but we get the same amount. This is an injustice to Delhi," he said.
The Centre gives only Rs 611 per person to Delhi, the AAP leader said.
"However, it gives Rs 64,524 crore to Maharashtra (Rs 4,963 per person), Rs 80,183 crore to MP (Rs 9,216 per person) and Rs 37,252 crore to Karnataka (Rs 5,247 per person). Delhi gets the lowest across India," he said.
ALSO READ | Budget 2023: Delhi CM Arvind Kejriwal Slams Centre, Accuses BJP Government of 'Step-Motherly Treatment'
The deputy chief minister also rued that even though municipal corporations of other states get funds from the Centre, the MCD does not get any such funds.
"MCD has again been left high and dry with zero allocation. Neither it got any funds during the tenure of BJP, nor now," he said.
He claimed that the budget had nothing to offer for employment generation or controlling inflation and opined that it "only had announcements for the super-rich".
Sisodia also claimed that the health and education budgets had been slashed.
Earlier on Wednesday, during a press conference, Sisodia labelled the budget as "jumla" and said that it will only benefit the superrich.
"We all know that the BJP has made terms like "achhe din" a jumla. The budget by the BJP-led Centre is nothing but a jumla. We have heard many such jumlas in the past -- like the introduction of bullet trains or the promise of doubling farmers' income or creating 60 lakh jobs," the Delhi Deputy CM said.
(With inputs from PTI)
Live Tv