Delhi CM Arvind Kejriwal's convoy attacked by mob armed with sticks
A group of about 100 men tried to stop Kejriwal's car and attacked it with sticks.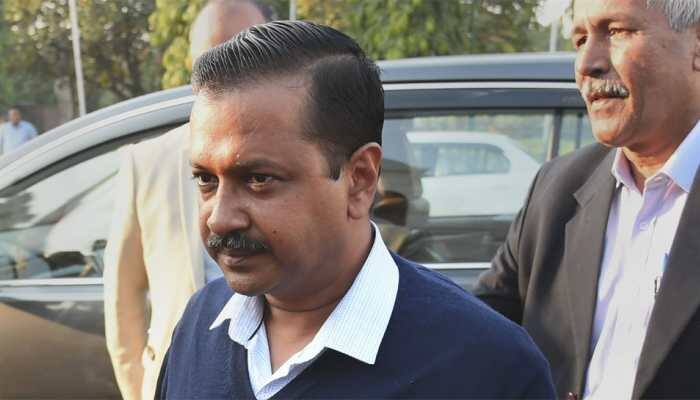 NEW DELHI: Delhi Chief Minister Arvind Kejriwal's convoy was attacked on Friday afternoon by a mob armed with sticks. But there are no reports of injuries or casualties yet, said an official from the Chief Minister's Office.
The incident reportedly took place in North Delhi's Narela where he had gone to inaugurate development works in 25 unauthorised colonies. A group of about 100 men tried to stop Kejriwal's car and attacked it with sticks. The attackers also reportedly attempted to break the window of CM's car.
This is not the first time that Kejriwal has been attacked.
In November 2018, a man threw chilli powder on the 50-year-old Chief Minister outside his office in the Delhi Secretariat. Delhi Police later found the attacker was "unstable and incoherent".
Kejriwal has been attacked with ink and slippers in the past.
Kejriwal was also slapped during the 2014 Lok Sabha election campaign by a man in Delhi. His roadshow was passing through Dakshinpuri area of south Delhi when the man climbed on to the open in which Kejriwal was travelling. The man then slapped and punched Kejriwal.
Prior to that, a man had punched and tried to slap Kejriwal during a roadshow in Haryana.
An ink attack was also carried out at Kejriwal in Varanasi ahead of the 2014 Lok Sabha elections. Eggs were also hurled at his car in the holy city, where he had contested the elections against Prime Minister Narendra Modi.
The CM's office had in January 2019 received a call from a person informing about the threat of a possible attack on the CM. Though the person did not identify himself, he said that he was calling from west Delhi's Vikaspuri.
The call came close on heels of an email that was sent to Kejriwal's office threatening to kidnap the CM's daughter. The accused was later arrested by a team of the Special Cell from Bihar's Motihari after his IP address was tracked.
With agency inputs