6.3 magnitude earthquake hits northwest of Pakistan's Lahore, tremors felt in Delhi, Chandigarh
According to the private earthquake monitoring agencies, the epicenter is somewhere in Pakistan-occupied-Kashmir. It has been measured at 6.3 on the Richter scale.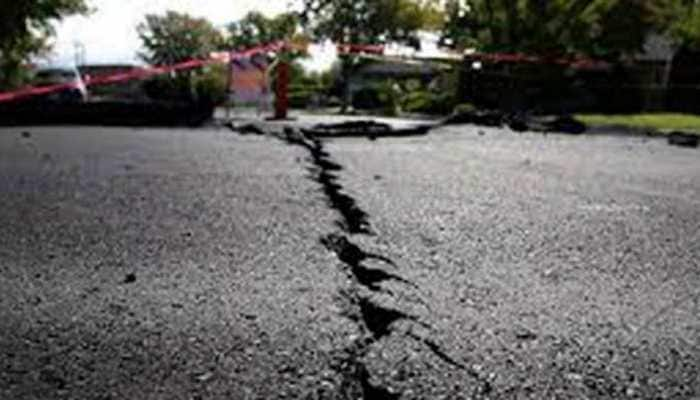 New Delhi: Strong earthquake tremors were felt in Delhi and the National Capital Region on Tuesday. The tremors, which lasted for a few seconds, were felt at around 4.33 pm today. The private earthquake monitoring agencies said that the epicenter was 3 kilometers close to the New Mirpur city, the capital city of Mirpur district and the largest city of the Pakistan-occupied-Kashmir.
According to the Indian Meteorological Department, the earthquake was measured 6.3 magnitudes on the Richter scale.
Tremors are coming in from New Delhi, Punjab, Uttar Pradesh, Chandigarh, Jammu and Kashmir among several other states including several towns in Pakistan. The tremors were also felt in parts of north India, including Poonch, Doda, Rajouri in Kashmir, Uttarakhand's Dehradun, Amritsar and Jalandhar in Punjab, Noida, Gurgaon among others.
A Dawn News report said that tremors were also felt in some cities in Pakistan, including Rawalpindi, Islamabad, Peshawar and Lahore. No injuries or damage has been reported as yet due to the earthquake.
According to Geo TV reports, around 50 people have received injuries due to the earthquake in Mirpur alone. Several streets in the PoK city were cracked due to the intensity of the earthquake, which IMD said had hit at a depth of 40 kilometers. The reports stated that the quake sent thousands of people racing out of residential buildings and offices in cities across the country.
(This is a developing story and more details are awaited.)
Live Tv