Heat Waves In India To Come Earlier, Stay Longer, Be More Frequent: New Report
Studies show that India, which saw its hottest February in 2023 since record-keeping began in 1901, is one of the most exposed and vulnerable countries to heat.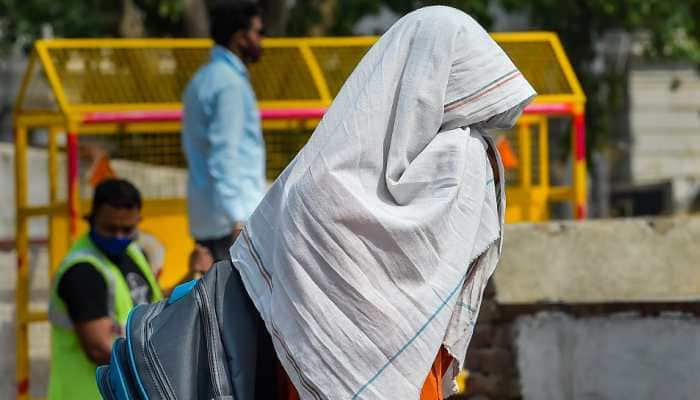 New Delhi: A review of 37 heat action plans in India shows most of them do not explicitly carry out vulnerability assessments, leaving the authorities with little data on where to direct their scarce resources. Heat action plans (HAPs) are the primary policy response to economically damaging and life-threatening heat waves. They prescribe a number of activities, disaster responses and post-heatwave response measures to reduce the impact of heat waves. Though the exact number of HAPs in India is unknown, some estimates claim the existence of well over 100 HAPs nationwide. The Centre For Policy Research (CPR), which conducted the "first critical review" of heat action plans at the city (nine), district (13) and state (15) levels across 18 states, said it was unclear to what extent actions prescribed in the HAPs were being implemented.
"India has made considerable progress by creating several dozen heat action plans in the last decade. But our assessment reveals several gaps that must be filled in future plans.
"If we don't, India will suffer damaging economic losses due to decreasing labour productivity, sudden and frequent disruptions to agriculture (like we saw last year), and unbearably hot cities as heat waves become more frequent and intense," said Aditya Valiathan Pillai, associate fellow at CPR and co-author of the report.
India logged its hottest February in 2023 since record-keeping began in 1901, according to the India Meteorological Department.
March 2022 was the warmest ever and the third driest in 121 years. The year also saw the country's third-warmest April, eleventh warmest August and eighth warmest September since 1901.
Studies show India is one of the most exposed and vulnerable countries to heat. Between 1951 and 2016, three-day concurrent hot day and hot night events have increased significantly, and are projected to increase between two and four-fold by 2050 under the intermediate and high emission pathways of RCP 4.5 and RCP 8.5.
Representative Concentration Pathways (RCPs) capture assumptions about the economic, social and physical changes to the environment that will influence climate change within a set of scenarios. The conditions of each scenario are used to model possible future climate evolution.
Heat waves are also projected to come earlier, stay longer, and become more frequent with urban heat island effects exacerbating heat impacts.
Increased heat is already leading to more heat-related deaths, heat stress, unbearable working conditions and the wider spread of vector-borne diseases.
By 2050, as many as 24 urban centres are projected to breach average summertime highs of at least 35 degrees Celsius, disproportionately impacting economically weaker sections.
The International Labour Organisation estimates that working hours lost due to heat stress would increase to 5.8 per cent of working hours by 2030, or an equivalent of 34 million jobs.
"Nearly all HAPs are poor at identifying and targeting vulnerable groups. Only two of the 37 HAPs explicitly carry out and present vulnerability assessments. This leaves the implementer with little data on where to direct their scarce resources and could lead to poor targeting," the CPR said in its report titled "How is India adapting to heatwaves?"
While most HAPs identify broad categories of vulnerable groups, the solutions they propose do not necessarily focus on these groups. HAP designers must incorporate vulnerability assessments and shift to more holistic risk assessments where feasible, it said.
The public policy think tank said most of the HAPs reviewed were not built for local context and had an oversimplified view of the hazard.
"Only 10 out of the 37 HAPs reviewed seem to establish locally-defined temperature thresholds though it is unclear whether they take local risk multipliers (such as humidity, hot nights, duration of continuous heat among others) into account to declare a heat wave.
"Hot nights, heat waves coming earlier, and cascading impacts are unevenly considered across HAPs. Climate projections, which could help identify future planning needs, are not integrated into current HAPs," the report said.
According to the analysis, only 11 HAPs discuss funding sources. Of these, eight asked implementing departments to self-allocate resources, indicating a serious funding constraint.
The CPR said none of the HAPs reviewed indicated the legal sources of their authority. This reduces bureaucratic incentives to prioritise and comply with HAPs instructions.
The analysis also pointed out that there was no national repository of HAPs and very few HAPs were listed online. It is also unclear whether these HAPs are being updated periodically and whether this is based on evaluation data.