2 July 2020, 21:14 PM
In 24 hours, Delhi records 2373 new cases, 3015 recoveries and 61 deaths. The national capital now has total of 92175 cases, 63007 recoveries, 26304 active cases and 2864 deaths.
2 July 2020, 20:21 PM
Karnataka recorded 1502 new cases, 271 discharges and 19 deaths in the last 24 hours. The total active cases have increased to 9406, discharged cases to 8334 and deaths to 272.
2 July 2020, 18:50 PM
Global coronavirus COVID-19 cases reach 10,719,286 and death toll stands at 516,786 at 6.45 pm (IST).
2 July 2020, 17:27 PM
A 99-year-old man in West Bengal's South 24 Parganas returned home after defeating coronavirus COVID-19. Local administration welcomed him.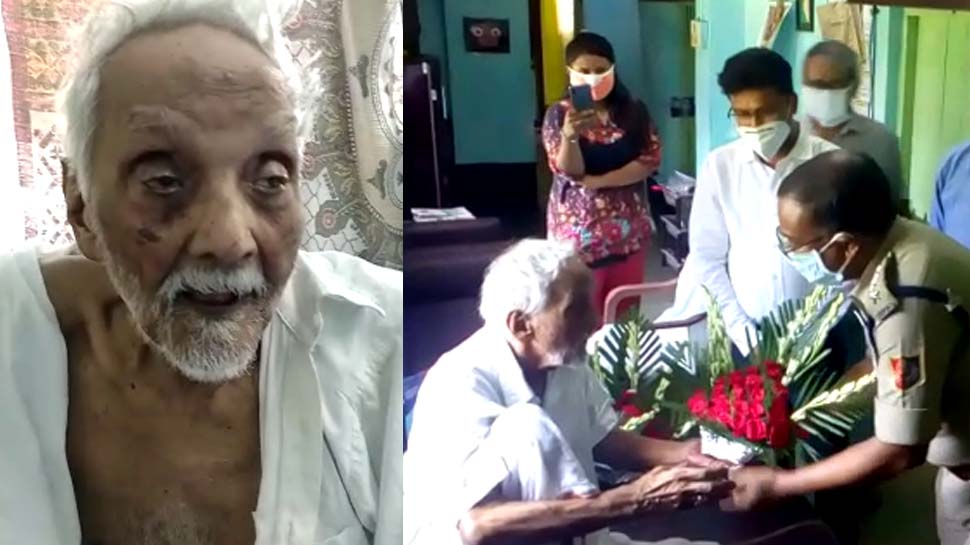 2 July 2020, 16:43 PM
Union Health Ministry asks all states and UTs to hand over bodies of suspected COVID-19 cases to their relatives without waiting for laboratory confirmation of infection. It said that mortal remains should be disposed of as per govt guidelines.
2 July 2020, 15:14 PM
Ruling AIADMK legislator N. Sathan Prabhakar representing the Paramakudi Assembly constituency has tested positive for Coronavirus, said an official. Prabhakar has been admitted for treatment at the government hospital in Ramanathapuram district. (IANS) 
2 July 2020, 14:28 PM
Maharashtra Health Minister Rajesh Tope on Thursday ruled out community transmission of COVID-19 in the state. "I think there is no community spread of coronavirus in Maharashtra. The state government has been able to trace almost every COVID-19 patient and his or her source of infection. Hence, in my opinion, there is no community spread in the state," he said. (PTI)
2 July 2020, 14:24 PM
Union HRD Ministry forms panel to review situation for conduct of entrance exams NEET and JEE, amid coornavirus outbreak. (PTI)
2 July 2020, 14:17 PM
South Africa is reporting another record daily number of 8,124 coronavirus cases. The country has the most cases in Africa with more than 159,000, as what had been one of the world's strictest lockdowns continues to loosen. (PTI)
2 July 2020, 14:14 PM
Former Karnataka Chief Minister and JD(S) leader H D Kumaraswamy on Thursday slammed the BJP government in the state for its failure to protect the citizens from coronavirus. (PTI)
2 July 2020, 12:26 PM
Atleast 188 more people tested positive for COVID-19 in Bihar, taking the total number of cases to 10,393: State Health Department (ANI)
2 July 2020, 11:41 AM
As many as 229 new COVID-19 cases and 164 recoveries reported in Odisha on July 1. Total number of cases in the state at 7545, including 5353 recovered & 2157 active cases: State Government. (ANI)
2 July 2020, 11:10 AM
Rajasthan reports 115 new COVID-19 positive cases and 5 deaths till 10:30 am on Thursday. Total number of cases rise to 18427 including 3358 active cases and 426 deaths: State Health Department (ANI)
2 July 2020, 10:30 AM
As many as 434 deaths and 19,148 new COVID-19 cases have been reported in the last 24 hours, recovery rate is at 59.51%. 
2 July 2020, 09:56 AM
India's coronavirus cases stand at 6,04,641 including 2,26,947 active cases, 3,59,860 cured/discharged/migrated and 17834 deaths: Ministry of Health and Family Welfare.
2 July 2020, 08:41 AM
Global COVID-19 cases crossed 10.6 million, while deaths have soared to more than 515,000, according to the Johns Hopkins University.
2 July 2020, 07:21 AM
Brazil's COVID-19 death count increased by 1,038 to 60,632 within the past 24 hours, the national Health Ministry said on late Wednesday. Within the same period of time, the number of confirmed cases has risen by 46,712 to 1,448,753. Over 826,000 people have recovered since the start of the outbreak. (Sputnik/ANI)
2 July 2020, 06:46 AM
Jharkhand's COVID-19 tally rose to 2,525 with 35 more people testing positive on Wednesday, a government bulletin said. (PTI)