Familiar scenes of waterlogging as Mumbai gets heavy rainfall
Mumbai received heavy showers since early hours of Monday (July 1) morning, leaving road and rail traffic affected in several areas.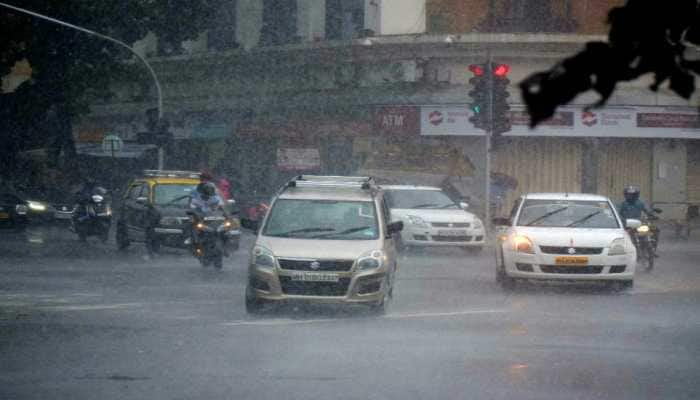 Monsoon rains may have kept Mumbai waiting but now that the dark clouds are well and truly over the Maximum City, showers have been quite relentless.
It has been raining heavily in many parts of the city and its suburbs since the wee hours of Monday morning and there are no signs of a let-up on the horizon. Dark clouds persist over the city and commuters have been told to exercise caution. The Met department has predicted heavy showers to continue for most parts of the day with only intermittent breaks.
Train services have been affected in many parts of the city, especially at Palghar in Mumbai Division. Trains originating or passing through here have been regulated. Western Railway has informed that 361mm rainfall has been recorded overnight and 100mm between just 0400hrs and 0500hrs in Palghar.
Locals have also taken to Twitter to share images and videos of many roads in Mumbai completely submerged under rainwater.
High tide as been predicted at 11:11 am with locals being warned not to venture anywhere close to the beaches.
Live Tv