New Delhi: A day after being ousted from the top post of CBI by a high-power selection panel led by PM Narendra Modi, Alok Verma has lashed out against the decision and tendered his resignation after refusing to take charge as DG Fire Services, Civil Defence and Home Guards.
Verma was removed from the top post of CBI just two days after Supreme Court had re-instated him post a 77-day forced leave. He was told to take charge as DG Fire Services but on Friday, Verma - who was due to retire on January 31 - refused to accept the new role. "Natural justice was scuttled and the entire process was turned upside down in ensuring that the undersigned is removed from the post of the Director," news agency ANI quoted from a statement issued by him. In his letter to Secretary, Department of Personnel and Training, Verma said he has 'crossed his superannuation age for DG Fire Services, Civil Defence&Home Guards.'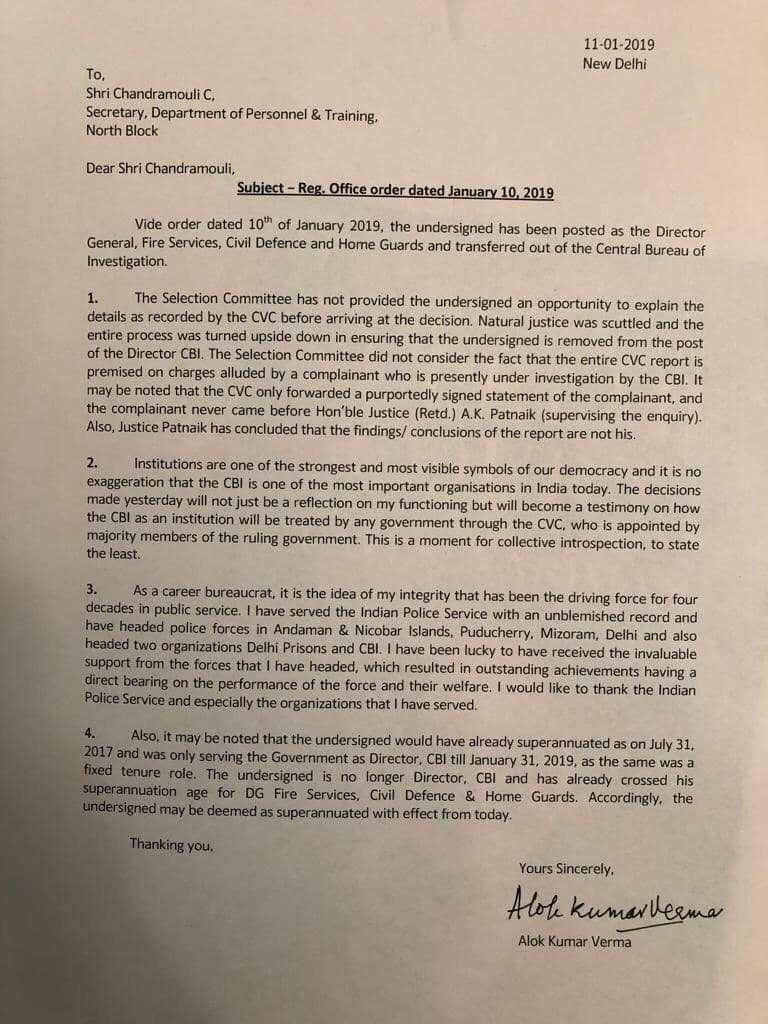 The main reason for the 2:1 vote against Verma in the selection panel was cited as the serious nature of corruption charges against him. It is reported that while PM Modi and Supreme Court's Justice AK Sikri were in favour of his removal, leader of Congress in Lok Sabha Mallikarjun Kharge - the third member here - was against it. This has led to another round of political war of words between Congress and the NDA government.
Meanwhile, at CBI, Verma has been replaced by M Nageshwar Rao as the interim head of the country's premier investigative agency.