'Nitish Kumar not Paying Attention to Protecting Party': JD(U) Leader Upendra Kushwaha on Bihar CM
JD(U) leader Upendra Kushwaha also denied rumours of him joining the BJP and claimed that he was simply protecting his party.
JD(U) leader Kushwaha claimed Nitish Kumar was not paying attention to the party
He told ANI that he has called a meeting to find a solution to save the party
Kushwaha also refuted rumours of him joining the BJP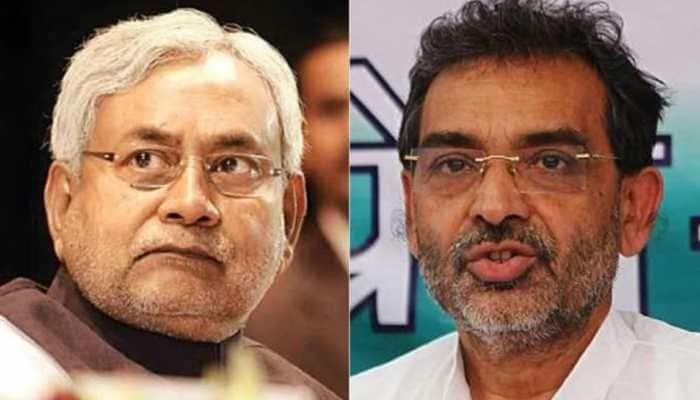 Patna: Janata Dal-United (JD-U) leader Upendra Kushwaha attacked Bihar Chief Minister Nitish Kumar for not paying 'attention' towards protecting the party. Talking to ANI, the JDU leader said, "I have been working to protect the JD(U) for so long, but CM Nitish Kumar is not paying much attention to this and that is why I have called a meeting of party workers so that we can find a solution to save this party."
"He also questioned CM Nitish Kumar for not answering on the alleged "deal" with Rashtriya Janata Dal (RJD)."Why are Nitish Kumar and the people around him not answering whether any `deal` has been done between JDU and RJD or not? Either Nitish Ji doesn`t want to answer the question or something else has happened," he said.
Also Read: Congress or Third Front? Nitish Kumar Plays his Cards Close to his Chest for 2024 Lok Sabha Election
The JDU leader further refuted the `rumours` of his joining the Bharatiya Janata Party (BJP).
"Those who`re spreading rumours of me joining the BJP are those who don`t have answers to my questions. Why should I join BJP? I would rather prefer dying. I am just trying to protect JD(U)," he further said.
Live Tv