Pervez Musharraf accepts JeM hand in Pulwama attack, denies Pakistan's involvement
The terror attack killed at least 40 jawans.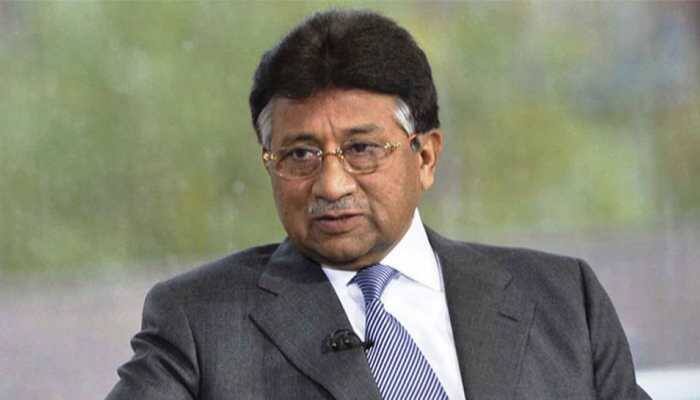 NEW DELHI: Former Pakistan Prime Minister Pervez Musharaff accepted Jaish-e-Mohammed's role in the Pulwama terror attack that claimed lives of over 40 jawans.
In an interview to a private news channel on Wednesday, Musharaff expressed grief over the attack and condemned it. Calling it a terrible, the former Pakistan PM said, "It is terrible. We regret and we condemn it. There is no sympathy that I will have I was attacked by a Jaish cadre. I don't think even Imran Khan would have sympathy for (Jaish)."
He, however, firmly maintained that Pakistan had no role in the attack. "Maulana did it, Jaish did it but let us not blame the (Pakistan) government... There should be a joint investigation team and get the details. And if the government is involved it will be regrettable."
"The condition in which Pakistan is, I don't think the government will get into such a situation," he said in a veiled reference to the nation's economic crisis.
Musharaff further added that action should be taken against the banned terror outfit JeM. "They should be banned."
On February 14, over 2000 Central Reserve Police Force (CRPF) personnel travelling in a convoy of 78 vehicles on Jammu-Srinagar highway was attacked by a vehicle-borne suicide bomber at Lethpora (near Awantipora) in the Pulwama district. The attack resulted in the death of at least 40 CRPF personnel and injured many others. JeM claimed responsibility for the attack and Kashmiri local Adil Ahmad Dar was identified as the suicide bomber.
According to intelligence agencies, the RDX used to attack the bus was procured by Pakistan Army in Rawalpindi and handed over to JeM operatives. The process of collecting RDX reportedly began in March 2018 and the explosives were smuggled using backpacks, cylinders and coal bags to Tral village of Pulwama mainly by women and children.
In the aftermath of the attack, three Jaish terrorists were killed by armed forces in a 16-hour operation in Pulwama's Pinglan area, 12 km from the spot of the February 14 attack. An Army major and four security personnel also lost their lives.
India also withdrew the status of the Most Favoured Nation to Pakistan.