South Asia integrating but Pakistan a thorn in flesh: Former India Army chief General Bikram Singh at WION Global Summit
"You cannot afford to offer your cheek every time, you need to hit back."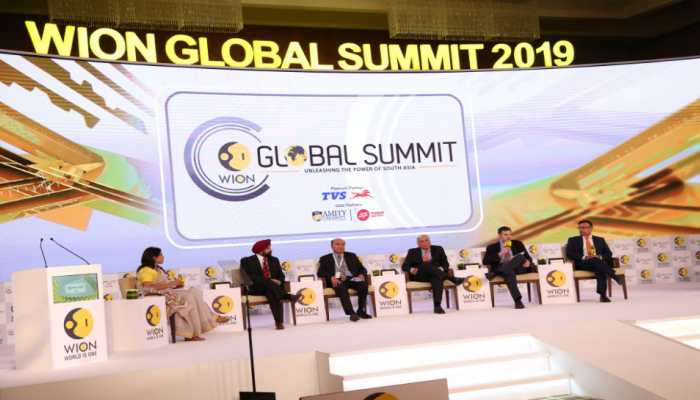 The cooperation and bonhomie between India and its neighbours is largely responsible for the South Asian region progressing. Yet, the nefarious designs of Pakistan continue to pose a threat to all countries here. This was the general consensus among participants in WION Global Summit's session on Uprooting state-sponsored terrorism - an imperative for peace in South Asia.
Pakistan's continuing role in waging proxy wars through terrorists have been exposed time and again. Most recently, Pakistan-based Jaish-e-Mohammed carried out the dastardly suicide attack in Jammu and Kashmir's Pulwama which martyred 40 CRPF personnel. For former Indian Army chief General Bikram Singh, it is imperative that acts of violence are responded to effectively. "The South Asia region is integrating and that must continue. But the problem is that it (Pakistan) is a thorn in the flesh. India has been taking an idealistic position for a long time. We cannot allow an epicentre of terrorism if we wish to integrate," he said at the summit. "You cannot afford to offer your cheek every time, you need to hit back. Look at the way ISI has spread its tentacles. The scourge of terrorism has to be removed, Pakistan has to be taken to task."
G Parthasarthy, Former Indian High Commissioner to Pakistan, agreed with General Bikram Singh. "We are bypassing Pakistan more and more, and are integrating as a region. Representatives from Bangladesh and Sri Lanka here can tell you that cooperation has always been returned by India," he said. "Keep the heat on (against Pakistan)."
Speaking about the South Asian Association for Regional Cooperation, Former Foreign Secretary of India Kanwal Sibal said that the organisation must not be doubted due to the dubious ways of one member. "Let's not paper over the core issue. Terrorism is not the defining feature of South Asia. It is the defining feature of Pakistan. There is no terrorism-related problem in countries like Nepal, Bhutan and Bangladesh," he said. "India's growth story will continue. It will be Pakistan which will pay the price."
The other participants in the session were Michael Kugelman, a South Asia Expert at the Wilson Centre in the US, and Husain Haqqani, Director (South and Central Asia) at the Hudson Institute. Both agreed that India has been reaching out to neighbours. Haqqani added that India will have to evolve its strategy considering the problem of terrorism has persisted for over 40 years.
Live Tv