New Delhi/Chennai: The Indian Railways is going all out to change the look of the trains and make travelling a world-class experience for people. Among other things, the colour of the train coaches are being changed and they are being given different shades.
Following are some of the new coaches that were seen at the New Delhi Railway station: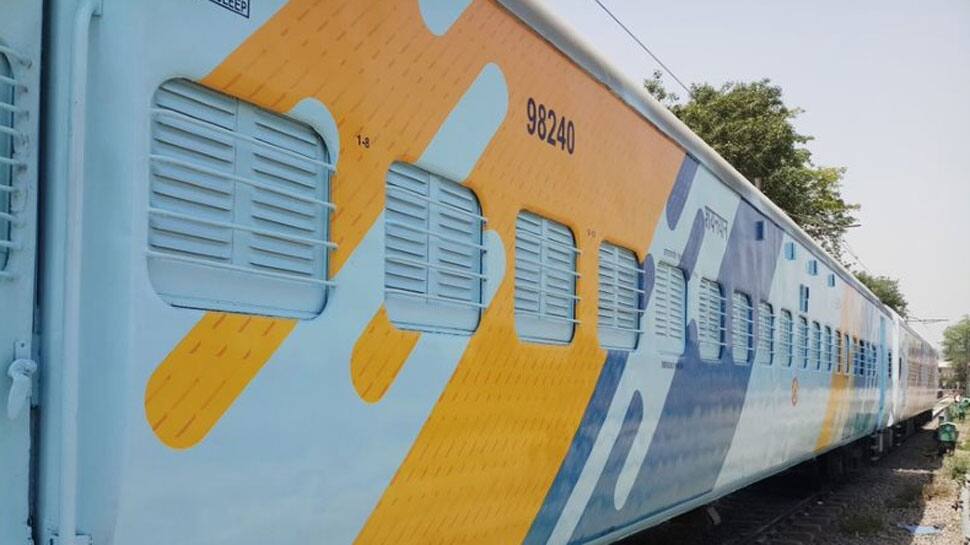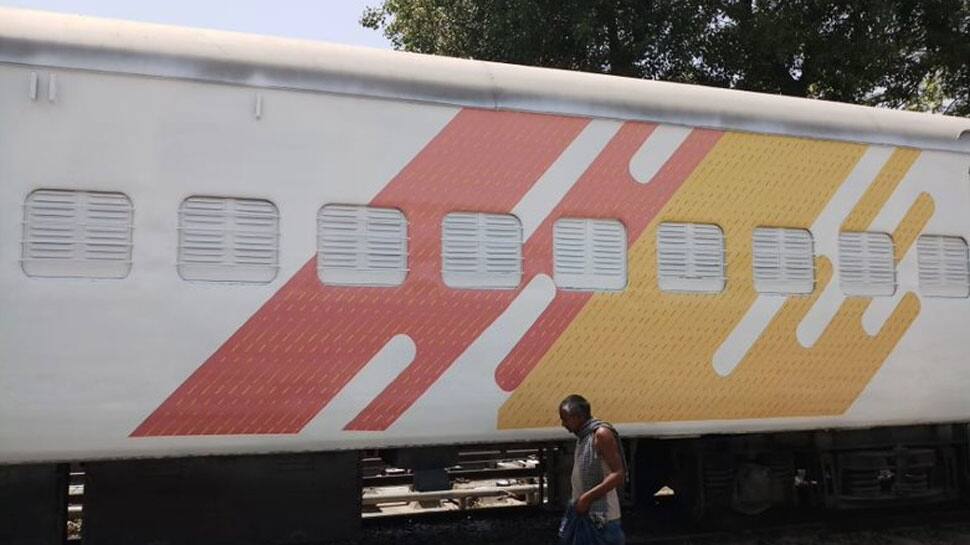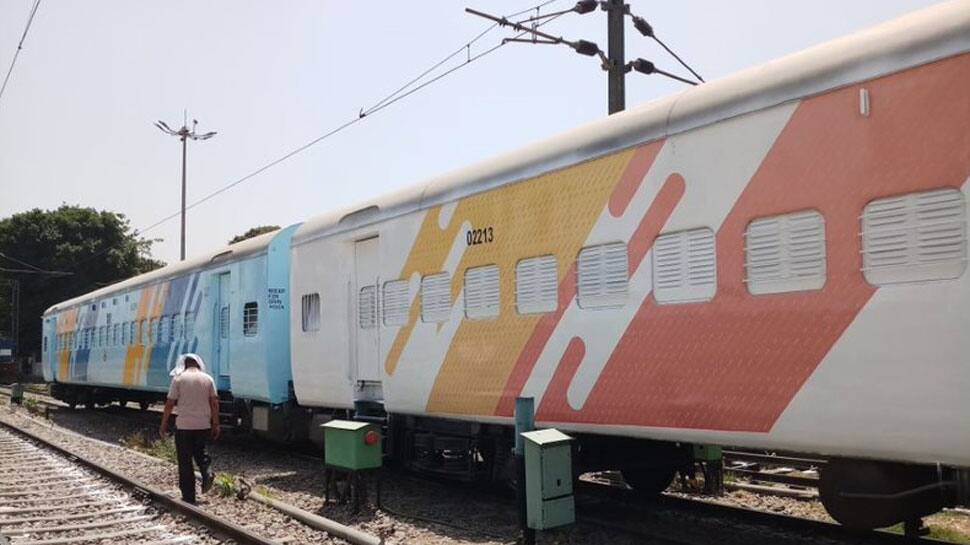 Meanwhile, production of the high-speed 'engine-less' Train-18 embellished with a host of amenities for passengers is underway and its rollout is expected soon. Driven by a self-propulsion module sans a separate locomotive, the train, capable of running at a speed of 160 kmph, an Integral Coach Factory official said on Wednesday, as per PTI.
The indigenously built train, with a seating capacity of 1128 passengers in 16 coaches/chair cars, comes with super-comfortable seating, automatic doors, vacuum toilets, space for wheelchairs and disabled friendly restrooms.
With its swanky interiors and exteriors, fibreglass reinforced plastic nose cone, it resembles European semi-high speed trains, as per reports.
Moreover, the trains come with latest generation bogies for better riding comfort. It has diffused lighting, automatic doors and footsteps beside GPS-based Passenger Information System.
The footstep in a coach's doorway slides outward when the train stops at a station enabling the passengers to alight safely with comfort in view of the variation in height between a train's floor and the platform. The train has a wheel mounted brake disc which enables halting the train in a jiffy.
Currently, two 'train sets', are scheduled to be produced in the current year (2018-19) and the first unit's rollout is expected by July, the official told the news agency. A train set means an integrated, complete set of individual coaches and in the case of Train-18 it features an assembly of 16 coaches or chair cars. ICF manufactured 2503 coaches of 68 variants during 2017-18.
(With Agency inputs)