Unhappy with quality of food, guests at Delhi wedding wreak havoc
Zee News' Raju Raj reports that guests at the wedding also thrashed members of the hotel staff.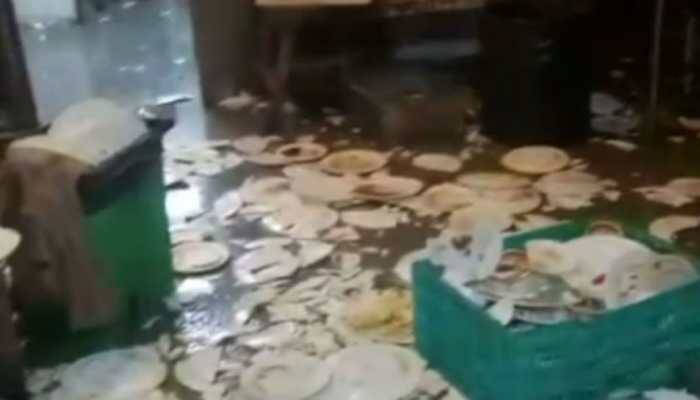 New Delhi: A solemn wedding ceremony turned into a battlefield when angry guests smashed cutlery and damaged hotel property in New Delhi recently because the quality of food served was not up to their liking.
The incident took place in Janakpuri's Piccadily Hotel where many of the guests were left fuming at the quality of food served. And while a complaint with the hotel authorities would have usually sufficed, some of the angered guests decided to, instead, make their resentment known through violent means. They broke the cutlery, created a massive ruckus and even - allegedly - assaulted members of the staff.
The family of the bride came from Vikaspuri while the groom's family had come from Uttam Nagar for the ceremony. It is reported that the guests from both the groom as well as the bride's side were involved in the unruly act and several of them have been arrested. They have been charged with disturbing public peace, assaulting the hotel staff and for damaging hotel property.
The Piccadily Hotel is a luxury property located in Janakpuri's Centre Complex. It has more than 150 rooms and its website highlights an area of 30,000 sq. ft for business meetings and banquets.