WATCH: Female constables fight armed robbers in Bihar, foil bank robbery
The incident took place in Bihar's Hajipur where two robbers aimed guns at the female constables while another one tried to manhandle one of the constables to rob the bank.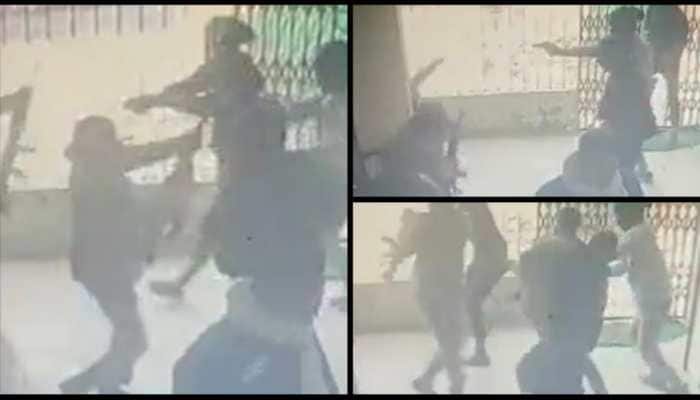 New Delhi: Two female constables foiled a robbery attempt in a bank in Bihar and fought the armed robbers. Three armed robbers attempted to steal from a bank in Bihar's Hajipur but the two women constable on duty fought them without hesitation and failed their hideous plan.
In a video shared by the news agency ANI, three men are seen standing at the entrance of the bank while female constables sit on their chairs. Suddenly two of the men take out guns and aim at the constables. The constables don't waste any time and attack the robbers with guns.
The third robber man handles one of the women constables and a scuffle breaks out between the constables and the robbers. The fight continues between the women constables and the robbers. The video shared by the ANI is CCTV footage that was recorded on January 18, 2023, according to which the incident may have occurred on Wednesday.
#WATCH | Two women police constables guarding a bank in Bihar's Hajipur foiled a bank robbery attempt as they fought off three armed robbers.

(CCTV Visuals) pic.twitter.com/7WvGDv6VB5 — ANI (@ANI) January 20, 2023
Meanwhile, Bihar police rewarded both the constables Juhi Kumari and Shanti Kumari for their bravery. "Senior officers appreciated our bravery and said that you have done a good job," Shanti Kumari told ANI.
Live Tv