NEW DELHI: Repairing the fisssure that had appeared on the Lajpat Nagar flyover last month has not only taken a toll on commuters who use this stretch on Ring Road but has also caused big inconvenience to vehicles on emergency service. One such incident happened on Thursday noon when an ambulance carrying a patient remained gridlocked for close to an hour with absolutely no scope of manoeuvring its way ahead.
PWD began repair work on the flyover from January 1 after a dangerous gap emerged on one of the several joints on the flyover. Delhi Traffic Police issued an advisory and alerted commuters to find alternate routes if possible. For many though, that is not an option. Lengthy jams have become a daily routine on the stretch as traffic coming from DND and Sarai Kale Khan.
Caught in the middle are ambulances and other emergency vehicles which - despite their blaring sirens - find it difficult to move forward. Thursday noon's jam however was one of the worst seen in the last 11 days since repair works began.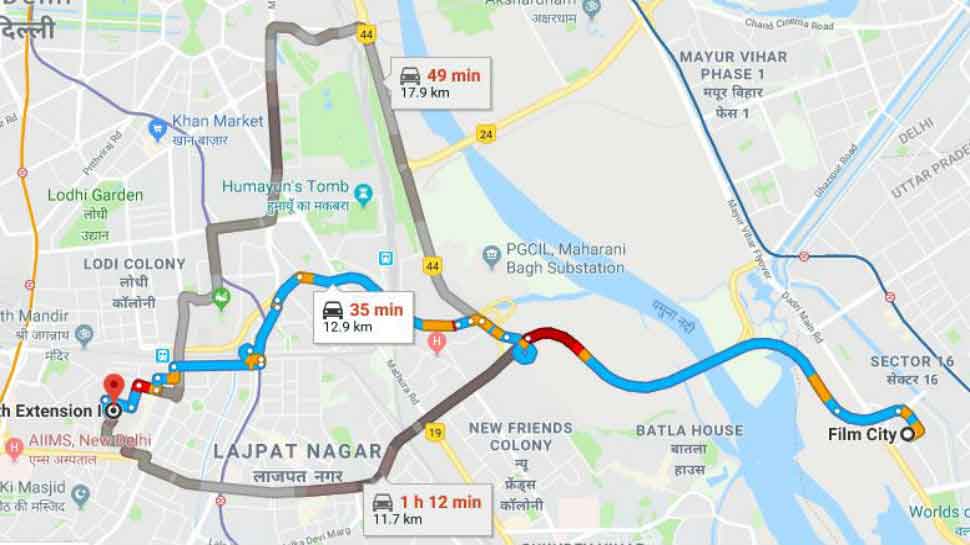 Traffic on almost all of DND was gridlocked and several commuters said it took them close to 90 minutes to reach South Extension from Noida - a distance of 12 kilometres. Giving way to emergency vehicles like ambulance too was next to impossible because of slow moving and bumper-to-bumper traffic.
According to estimates, almost three lakh vehicles use the road between DND and Lajpat Nagar each day.