Still don't know his caste: Priyanka Gandhi after Narendra Modi alleged Opposition is making personal attacks on him
Priyanka Gandhi said, "The Opposition and the Congress leaders are only raising issues related to development."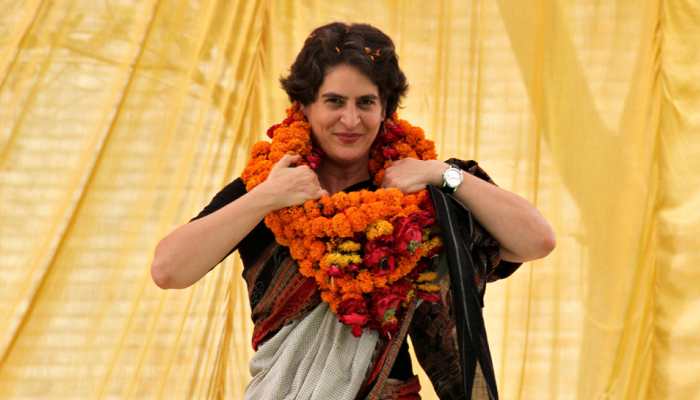 Congress general secretary Priyanka Gandhi on Sunday asserted that the "Congress has never made any personal remarks against the Prime Minister" after Narendra Modi claimed that the opposition is doing politics over his caste.
"Even today, I do not know his (PM Modi's) caste. The Opposition and the Congress leaders are only raising issues related to development. We have never made any personal remarks against him," Priyanka said in Bahraich.
Priyanka Gandhi Vadra, Congress in Amethi: The way they contest polls by distributing money, sarees & shoes in front of media is wrong....People of Amethi have never begged in front of anyone. I've been coming here since I was 12, people of Amethi & Raebareli have a lot of pride. pic.twitter.com/RfyhAAQnjJ — ANI UP (@ANINewsUP) April 28, 2019
PM Modi while addressing a rally in Uttar Pradesh's Kannauj on Saturday had said that the Opposition thinks of him as a "neech" (lowly) person. "Mayawatiji, I am most backward... I request with folded hands not to drag me into caste politics, 130 crore people are my family," the Prime Minister said.
"This country didn't know my caste till my detractors abused me... I am thankful to Mayawatiji, Akhileshji (SP chief), the Congress people and the 'mahamilavatis' that they are discussing my caste... I believe that taking birth in a backward caste is an opportunity to serve the country," he added. He also dubbed the SP-BSP-RLD alliance in Uttar Pradesh as 'mahamilavati (highly adulterated) opportunists' and said that he doesn't believe in politics of caste.
However, Mayawati strongly reacted to PM Modi's statements and clarified that they never called him"neech" and added that his accusations are "baseless".
"With due respect, we had always considered him someone belonging to the upper caste," Mayawati but claimed that claiming that PM Modi "converted to OBC for political gains."
"In this election, PM Modi tried his best to get votes in the name of backward classes. PM always belonged to upper caste but during his tenure in Gujarat he included his community in the OBC category for political gains," she said.
Live Tv