Srinagar: In a meeting that is being seen as politically significant, Congress president Sonia Gandhi along with party leader Ghulam Nabi Azad meet Mehbooba Mufti at her residence here on Sunday to offer condolences to the family of late chief minister of Jammu and Kashmir Mufti Muhammad Sayeed.
Over speculations that Congress is offering an olive branch to Mehbooba after the demise of her father and J&K CM, while speaking to news agency ANI, Azad said, "Sonia Gandhi's visit was just to offer prayer and attend the condolence meeting, for what she had come."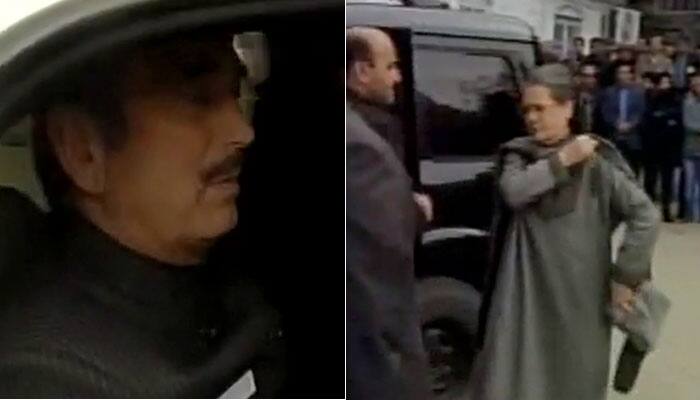 "She (Sonia) visited for the long association Mufti Sahib had with the family and the party," Azad added.
According to media reports, Union minister Nitin Gadkari also met Mehbooba Mufti who is all set to take oath as the next chief minister of Jammu and Kashmir.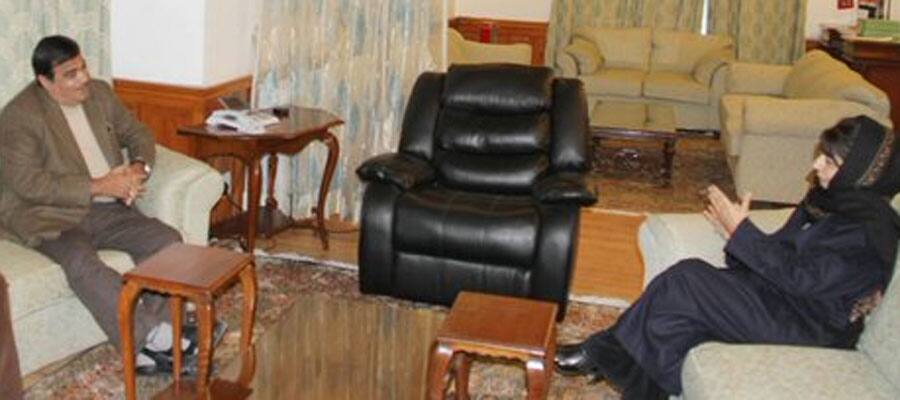 After meeting Mehbooba Mufti at her residence here, Gadkari said, "I met Mehbooba Mufti ji to express grief. It was not a political meet."
"When I met Mufti sahab 1 month ago, we discussed many issues such as industrial development, infrastructure development in J&K," he added.
He further said, "I assured him (Mufti Muhammad) of all possible help from my department for the infrastructural development in J&K." 
Meanwhile, as per 'Times of India' the PDP chief has set tough conditions for the BJP saying if they want to continue the alliance or not. The report further quoted sources as saying, the PDP has made it clear that it can't give the deputy chief minister's post to the BJP, it has also asked for more central assistance and and asked its alliance partner to avoid speaking on sensitive issues.
The fourth day congregational prayers of Mufti Muhammad Sayeed was offered today.
The 'Fateha' prayers were offered for late chief minister Mufti Mohammad Sayeed today at the Muftis' native town Bijbehara in south Kashmir.
Around 5,000 people, including Peoples Democratic Party leaders and activists, relatives and well wishers gathered at the grave of Sayeed at the Dara Shikoh Park in Bijbehara around 11 am to offer the prayers on the fourth day of Sayeed's death.
PDP president Mehbooba Mufti accepted condolences from people who called on her at her family's ancestral home in Bijbehara.
Mehbooba also went to the graveyard and offered prayers at her father's grave. 
After battling for his life for 14 days, Sayeed passed away at the All India Institute of Medical Sciences (AIIMS) in New Delhi on January 7.
Following refusal of Mehbooba Mufti to be sworn in as the new chief minister of Jammu and Kashmir, Governor's Rule was imposed in the state.
"After reaching concurrence from the president of India, Governor NN Vohra issued a notification today to impose Governor's Rule in the state," a Raj Bhavan spokesman confirmed yesterday.
The Governor's Rule has been imposed retrospectively with effect from January 8.
Last time the state was brought under the Governor's Rule was on December 23, 2014, after the state assembly election results threw up a hung verdict.