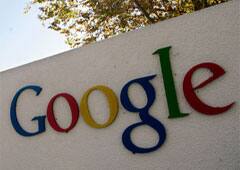 Washington: Google has reportedly taken down two extensions from its Chrome Web Store that apparently force fed users with pop-up ads.
A month earlier, the search giant had announced disabling some of its toolbars and other "multipurpose extensions" from the Chrome Web Store in a bid to protect users from pop-up ads.
According to Cnet, users complained to the company`s message boards after two extensions, " Add to Feedly" and " Tweet This Page ," had their codes updated, which led to more pop-up ads being displayed.
However, Google is said to have removed the extensions because they violated its terms of service.
The report said that the developers of both these extensions were paid to alter their codes, but Amit Agrawal, developer of the "Feedly" extension, said that he sold his extension but now regrets it.
It is not against Google`s rules to receive money to include ad code, but developers must comply with the company`s extension policies of having one functionality, the report added.