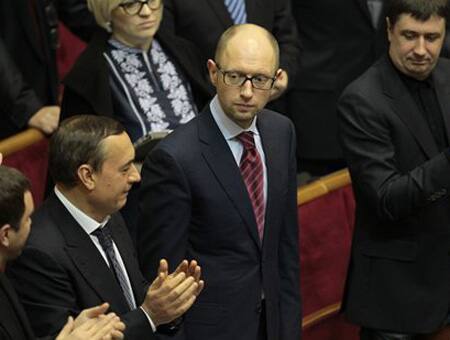 Zee Media Bureau
Kiev: The Ukrainian Parliament approved pro-EU Arseniy Yatsenyuk as the new Prime Minister of the country after the ouster of president Viktor Yanukovych.
Yatsenyuk has been appointed as the premier until May when elections will be held to elect the new president.
The voting in the Parliament took place despite gunmen seizing Parliament and buildings in Crimea and raising Russian flags over them.
Yatsenyuk reportedly won 371 votes from the total strength of 450 members in the Parliament.
Yatsenyuk was one of the most prominent leaders of the three-month anti-government protests that swept Ukraine, culminating in deadly violence last week that precipitated the ouster of president Viktor Yanukovych and the collapse of his entire government, the AFP reported.
(With agency inputs)