New Delhi: 'Mohabbatein' actress Kim Sharma has been accused by a Rajasthan-based businessman of illegally using his luxury vehicle in his absence and refusing to give it back. 
As per a report, a complaint was filed on the matter by the businessman Dilip Kumar in September 2017. However, he has now alleged that instead of naming the actress in the complaint, the police have 'mistakenly' named her estranged husband Ali Punjani as the accused.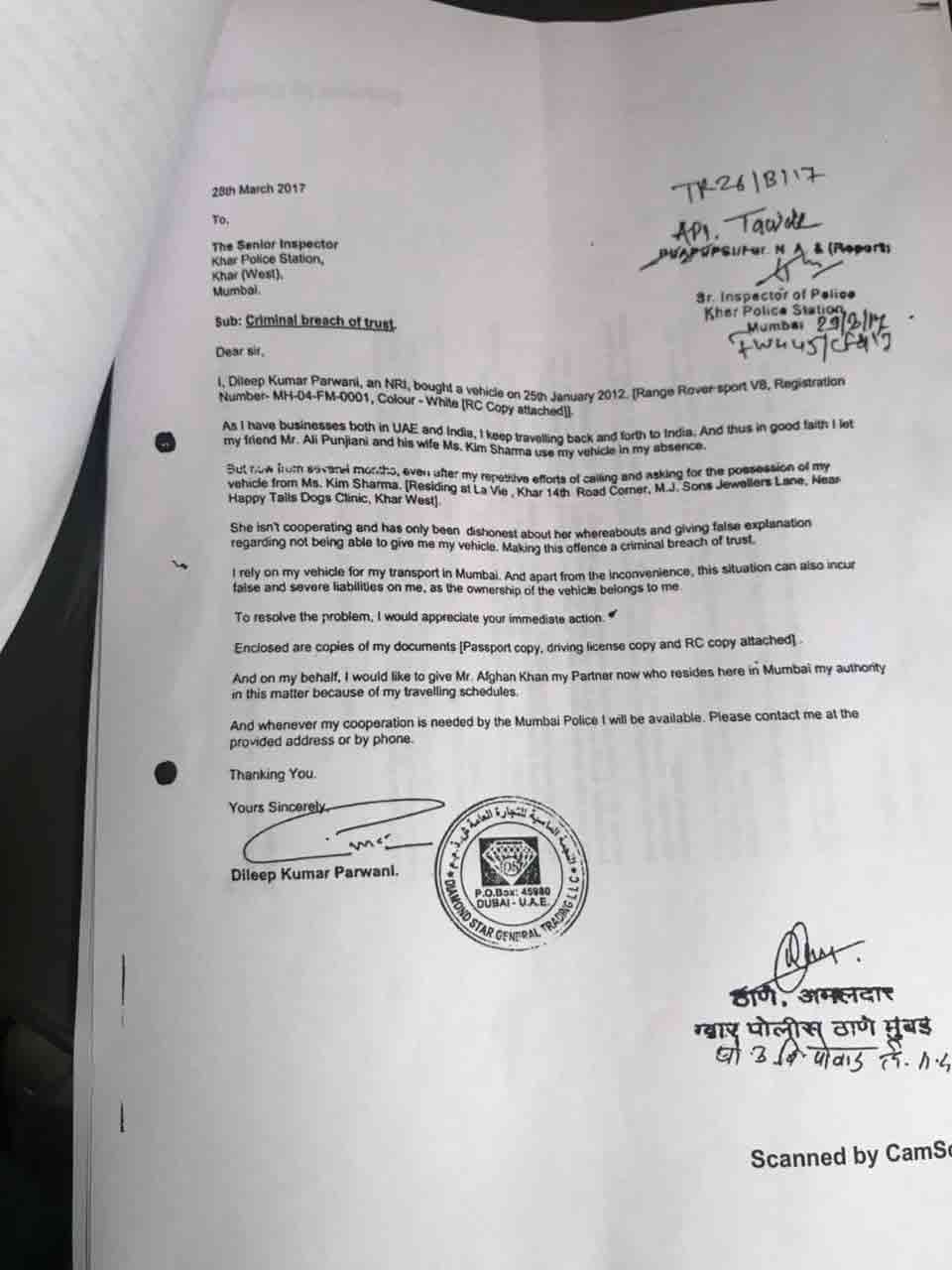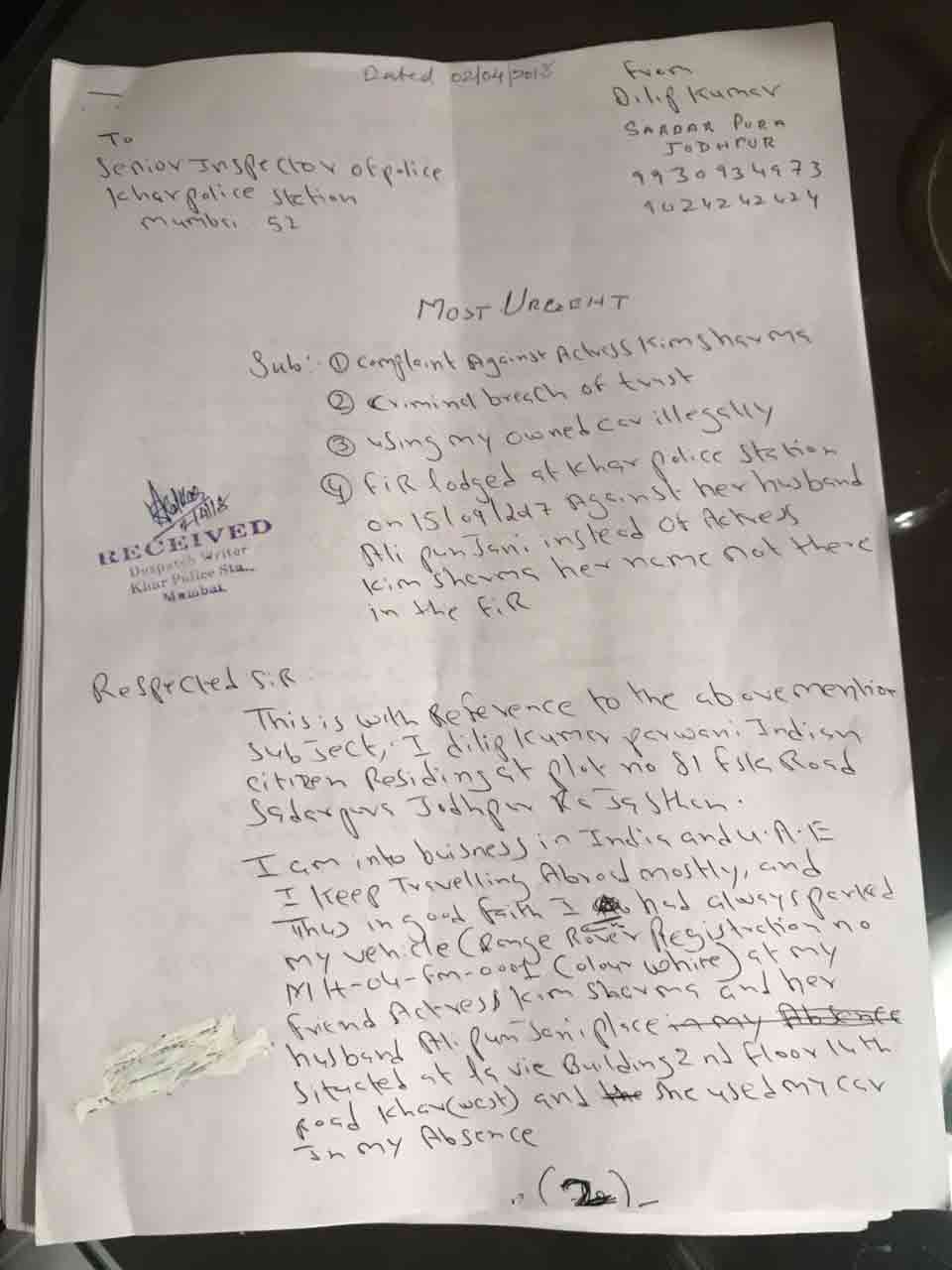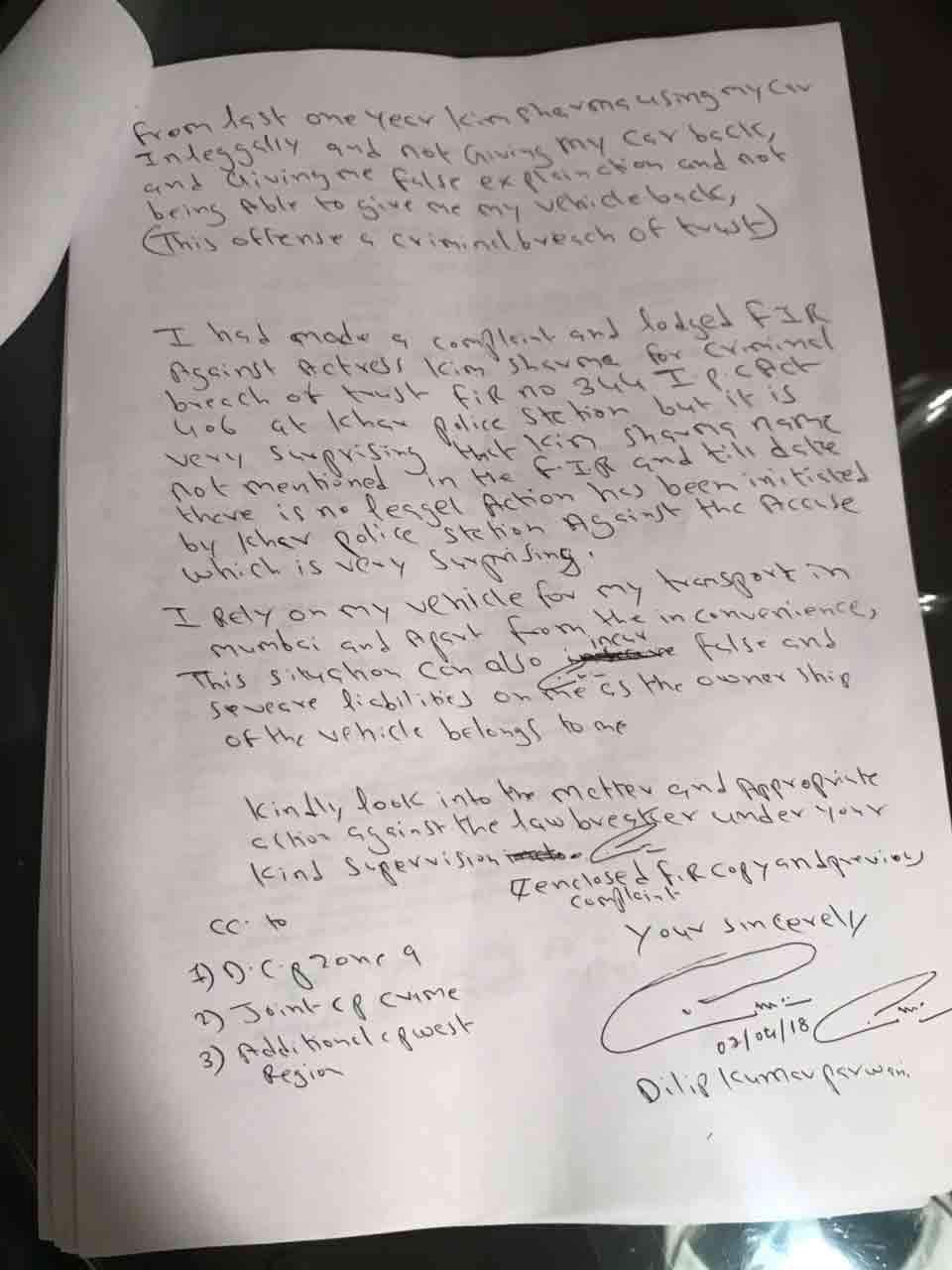 In his complaint, Kumar stated that he does not have a house in Mumbai and frequently shuttles between Mumbai and Rajasthan because of work. Therefore, he parked his vehicle at the Khar residence shared by Kim and his husband. He further stated that last year, he found out that Kim, who recently separated from her husband, had been using his swanky luxury car without his permission. 
Adding further, Kumar said that when he approached the actress to return his car, she refused to do it claiming that car was given to her by estranged husband Punjani. 
(Pic: Km with her estranged husband Ali Punjani)
Now, Kumar has made a fresh appeal to the Khar Police to have the complaint filed against the actress while alleging police inaction on the matter. He cited his inability to read Marathi as the reason for not being able to realise the error in the original report. 
Kim, who made her debut in 2000 with 'Mohabattein' starring Shah Rukh Khan and Amitabh Bachchan, starred in films like 'Fida', 'Tum Se Achcha Kaun Hai', 'Tom Dick and Harry' and 'Kehtaa Hai Dil Baar Baar'. She last featured in a special appearance in 2009-released Telugu film 'Magadheera'. She was in news last year after certain sections of the press reported that the actress has separated from Punjani, whom she married in 2010.