New Delhi: For the longest time, rumours of Aishwarya Rai Bachchan and Rani Mukerji giving each other a cold shoulder have made headlines. However, it seems like the two ladies have let bygones be bygones as they were seen sharing a hug at the funeral of Bollywood's first lady Krishna Raj Kapoor. 
The two were seen hugging each other in an emotional embrace beside giving warmth and support. It was indeed, a sight to behold! It was definitely a priceless moment for many present there.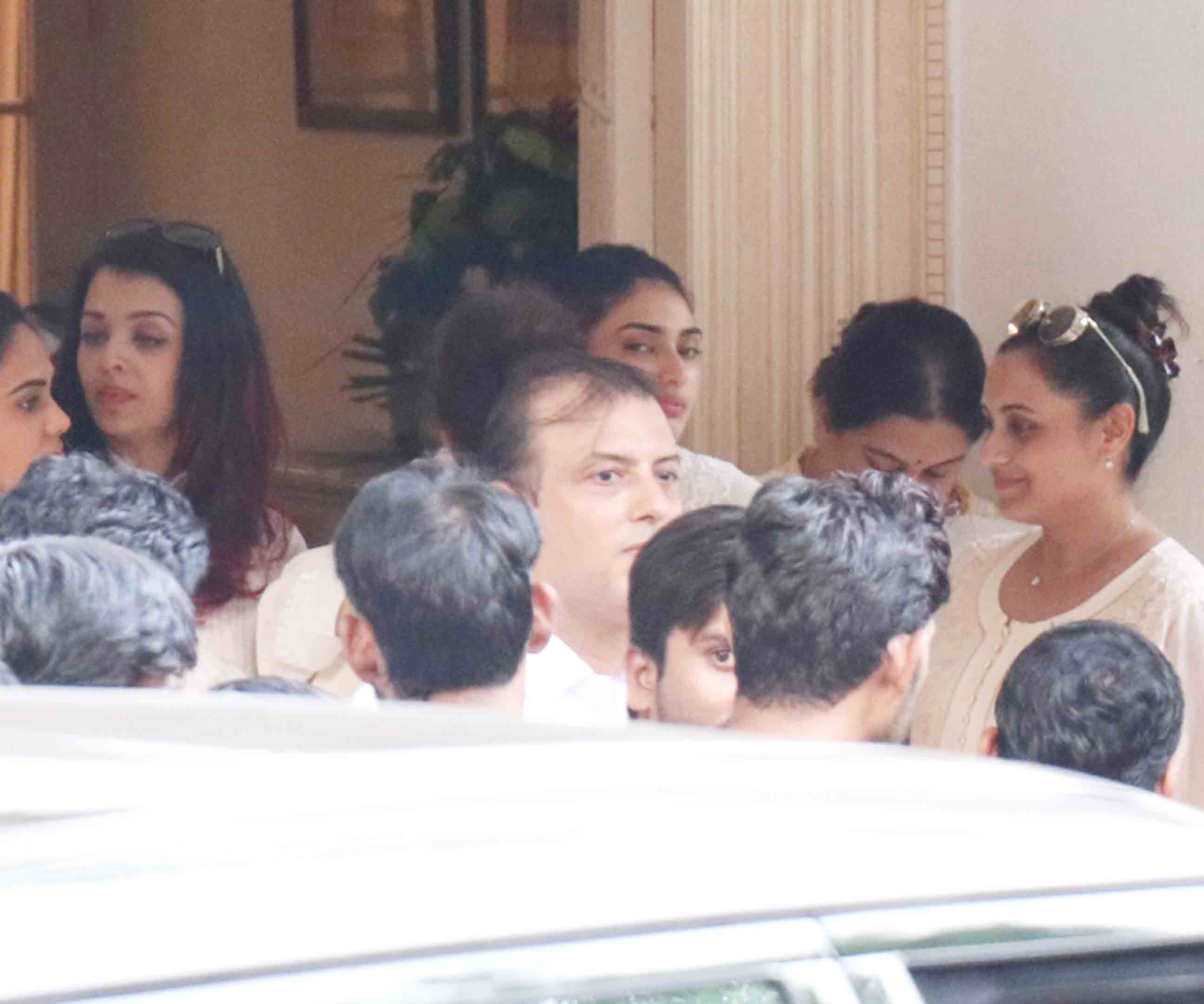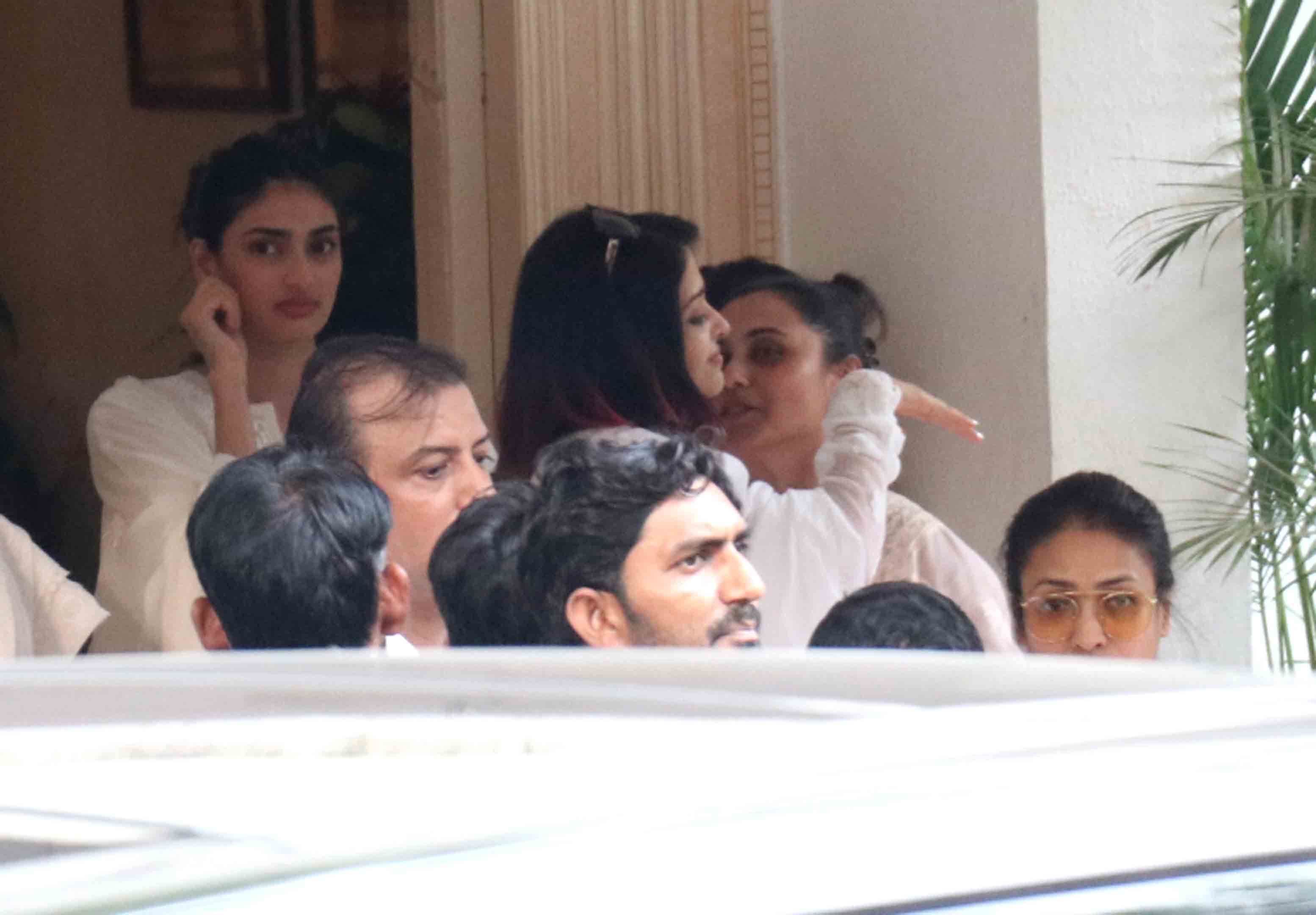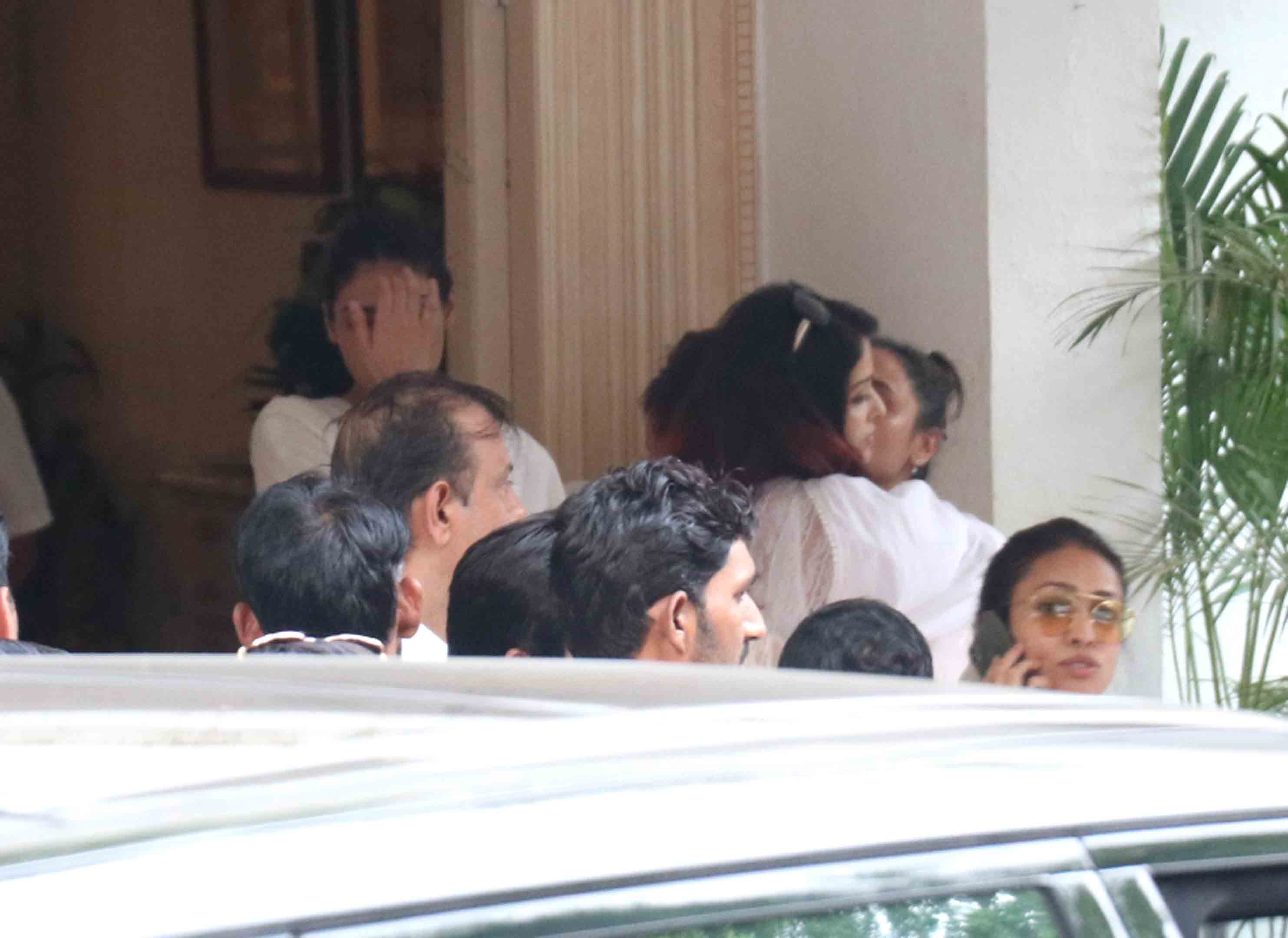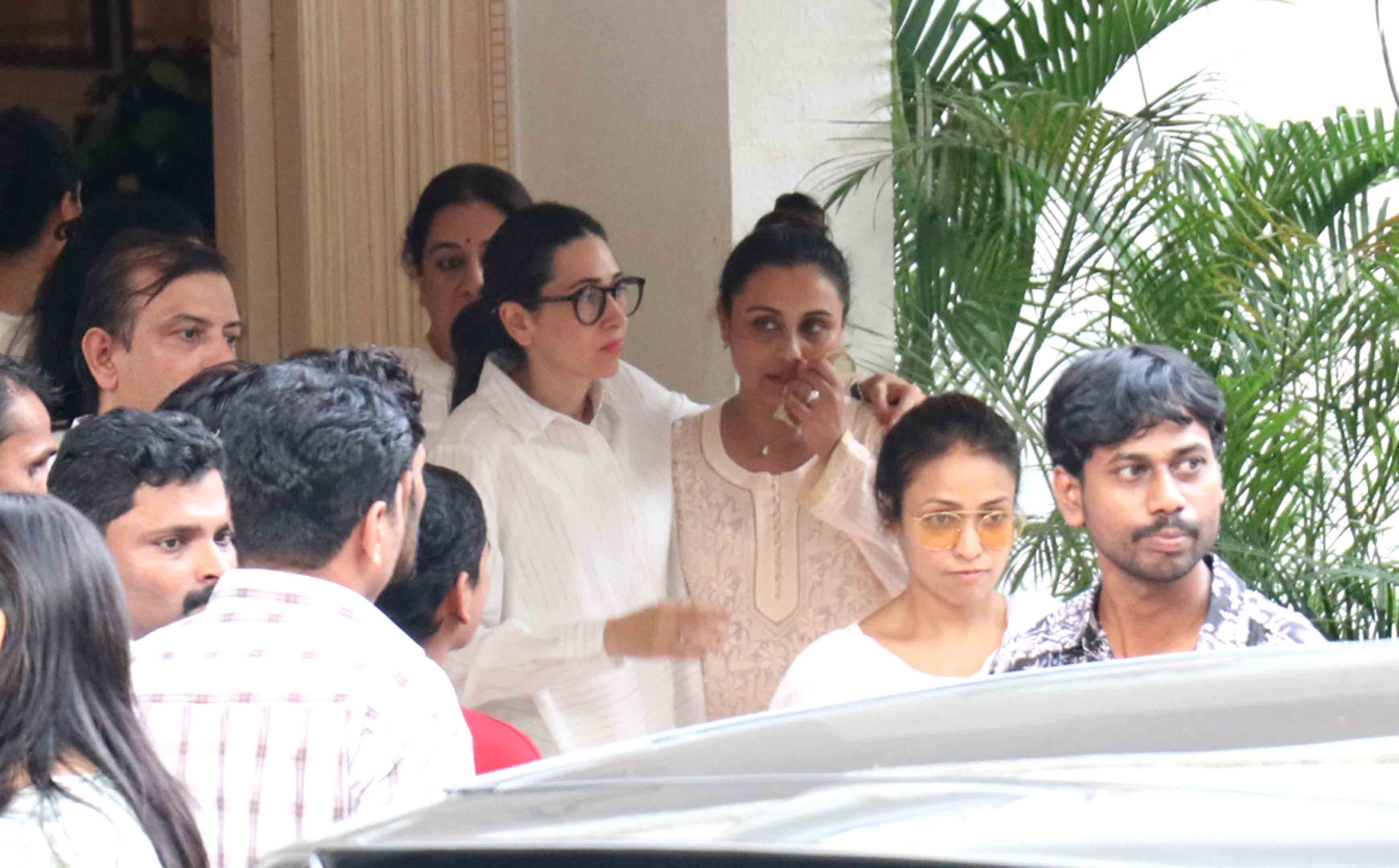 Aishwarya is also seen sharing hug with Sonam Kapoor while Rani was later seen with Karisma Kapoor. 
Krishna Raj Kapoor passed away in the wee hours on October 1 after suffering a cardiac arrest. She was 87. She reportedly breathed her last at a South Mumbai hospital post which her body was taken to the Chembur Kapoor residence. On Monday, the whole of Bollywood turned up to pay their last respects to her. 
Amitabh Bachchan and Abhishek Bachchan were also clicked paying their last respect to Krishna Raj Kapoor.
Kareena Kapoor and Saif Ali Khan, Karisma Kapoor, Rishi-Neetu's daughter Riddhima Kapoor Sahni, Anil Ambani, Aamir Khan, Kajol, Alia Bhatt, Arjun Kapoor, Farhan Akhtar were among the many Bollywood celebs who came to pay their last respects, today. 
In the meantime, Rishi Kapoor missed his mother's funeral as he recently took off to US to undergo a medical treatment. Rishi's wife Neetu Kapoor and son Ranbir Kapoor were also not seen. 
Rumours suggest that during the mid-2000s, Aishwarya and Rani used to be good friends. However, their friendship reportedly turned sour after Shah Rukh Khan chose Rani over Aishwarya for 'Chalte Chalte' for reasons well-known. 
There were also rumours that Rani even once dated Abhishek Bachchan before he finally settled down with Aishwarya. However, none of them either confirmed or denied the rumours. However, in a good knows for their fans, both Aishwarya and Rani have become cordial to each other.