Amitabh Bachchan To Amita Bachchan, Salman Khan To Salma Khan: Artiste Presents AI-Generated Gender-Swapped Images Of Top Actors
AI-Generated Gender-Swapped Pics Of Actors: These images have been created on MidJourney.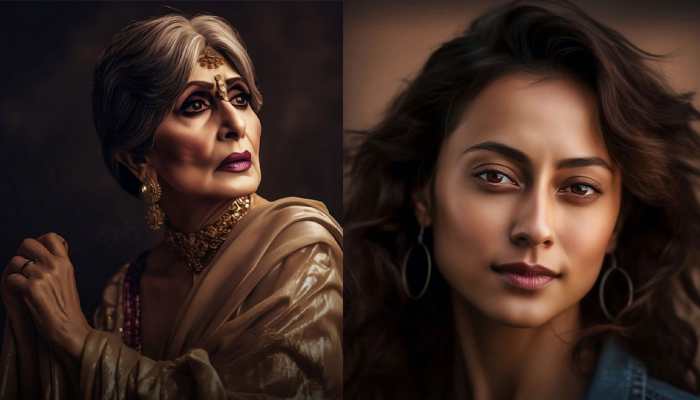 New Delhi: Artificial Intelligence (AI) tools have gained popularity over the past few months, especially on social media platforms where many are using it to create incredible work and show their creativity. Many of those artistes using AI technology have reimagined how our popular stars would look like either in superhero avatars, old age or even in some other parallel universe. Now, an artiste named SK MD Abu Sahid took to Instagram and shared stunning AI-generated images of top Bollywood actors in gender-swapped roles.
Well, yes and the work looks incredible. Legendary megastar Amitabh Bachchan becomes Amita Bachchan, Salman Khan turns Salma Khan, Shah Rukh Khan is Shahzadi Khan and Tiger Shroff is called Tigress Shroff. Take a look at his creation to believe your eyes:
Netizens dropped comments on his post. One person wrote: Damn talented u r. Another one said: Salma looks so real.
These images have been created on MidJourney.
The artiste named SK MD Abu Sahid earlier also shared AI-generated version of how historical figures including Mahatama Gandhi, Rabindranath Tagore, Albert Einstein, Vincent Van Gogh, Nikola Tesla and Abraham Lincoln among others would look had they been hitting the gym. AI tools are fast reimagining the world and artistes familiar with the technology are making the most of it on social platforms.