The International Yoga Day, which is coming up on June 21, has grown bigger each time it has been celebrated since its first edition in 2015. It is usually marked by huge crowds practising the ancient Indian holistic exercise form together in prominent public spaces. But to many outside India yoga automatically means Power Yoga.
Power Yoga is a vigorous, fitness-based approach that has been referred to by some as 'gym yoga'. It combines two aspects of yoga – the vinyasa style and the Ashtanga method. 'Ashtanga' literally means 'eight limbs', and as a method has two key aspects – asana, or body posture, and pranayama, or breathing. The vinyasa style, on the other hand, relies on the coordination of breathing with the transition from one asana to the next.
Power Yoga is growing in popularity around the world as a holistic whole-body workout. Practitioners say it combines the building up of core strength while also including the properties of an aerobics or cardio session.
Power yoga may be considered a modern form of the ancient practice that has evolved to meet the need of our times - fitness and weight loss. Therefore, it is an upbeat form of yoga which can even those who think a good workout is one that makes them break into a sweat.
Power yoga takes the athleticism of Ashtanga, including lots of vinyasas, but gives each teacher the flexibility to teach any poses in any order, making every class different. With its emphasis on strength and flexibility, power yoga brought yoga into the gyms as people began to see yoga as a method to work out.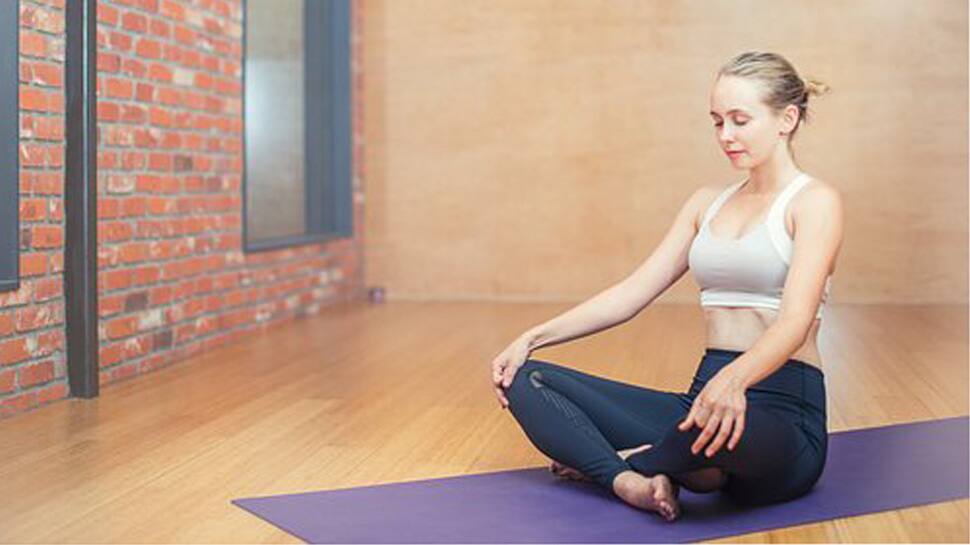 Image Source-Pixabay
Difference between Yoga and Power Yoga
The main difference is the breath. Power Yoga prescribes an inhalation or exhalation for each movement in or out of an asana. It is taught and practised in the form of exercise modules, which include asanas and transitions followed by stretches.
Benefits of Power Yoga
 Improves concentration
 Releases tension
 Develops good and proper posture
 Tones the body
 Bodily toxins are removed from the system
Power Yoga and weight loss
If you are looking to lose weight, it is recommended you could add about two to three Power Yoga sessions to your usual weekly cardio schedule. Power Yoga can also help prepare practitioners for weight training. The combination of Power Yoga and cardio has been proposed as a good plan for sustainable weight loss.
In another scenario, if you are either a weightlifter or a runner, the continuous practice could contract your muscles. Power Yoga will help you lengthen those muscles through intense stretching, and will be a good addition to your workout routine. It will help you add leanness and flexibility.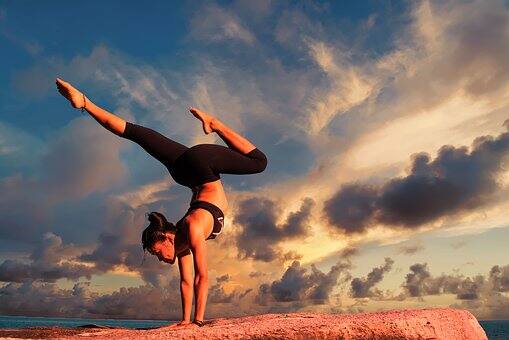 Image Source-Pixabay
Why practice Power Yoga
 Practitioners say it helps provide a natural glow to the skin. It helps to flush out toxins from your body.
 Helps you to relax and ease down your muscles. This further reduces stress.
 Yoga helps in healing the skin infections.
 Yoga heals the skin with healing and proper blood circulation.
 Yoga contributes to good sleep
 The problem of acne and brittle skin can often be helped with yoga.
 Yoga helps to improve blood circulation and natural skin lift
 Yoga helps in toning the body and helps skin to look younger and glowing.
Power Yoga's growing popularity across the world has been helped by its evolved outlook that aims to bring the benefits of an ancient physical regimen to a more modern, intensive and time-sensitive combination. The ease of packaging Power Yoga as a holistic workout is likely to see it grow and spread even further.
(Written by Tarni Batra)