The love bells are ringing loud as we count down the days to Valentine's Day.If you are single, you must be wondering where the love of your life is. Interestingly, what determines your love life, lies in the stars, opinionates Sundeep Kochar, one of the top 10 astrologers in India.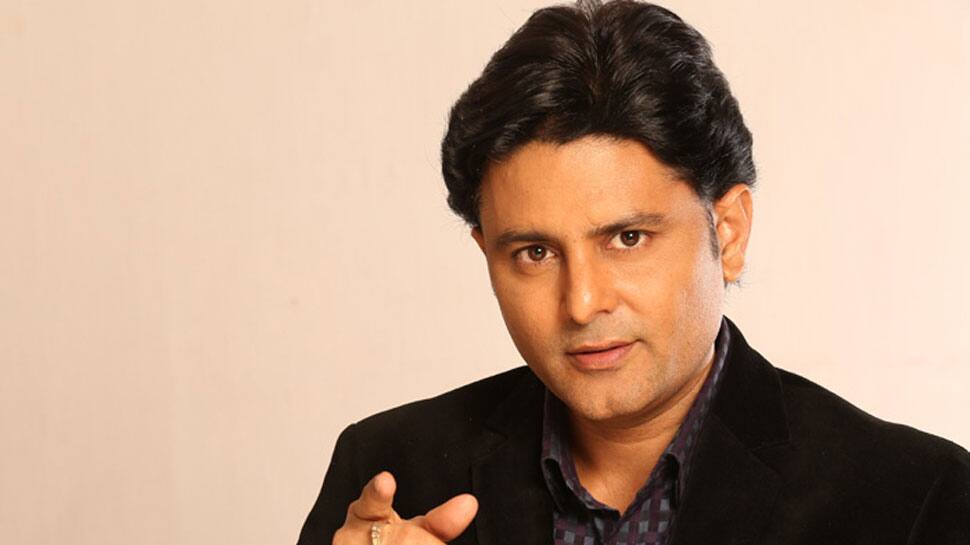 Sundeep Kochar
Love is a complex phenomenon directly linked with the pattern of stars. Everyone in this world has a zodiac sign, which conveys a lot about the forthcoming things in your life.Here's who with whom you will be spending the day (or night) with, according to your astrological sign:
Aries (March 21 - April19): With someone you meet on V-Day
With your sign, the potential to meet love of your life is very high. The current placement of stars show positive signs, and some adventures awaits to pop up in your life at the very last minute.
For other predictions please visit www.sundeepkochar.com
Taurus (April 20 - May20): With a friend who is much more than just a friend to you
Patient and loving Taurus sign is showing a pattern of discovering love within a friend who is very close. The stars also convey, it's to throw caution to the wind and see if your friend is more than that.
Gemini (May 21- June 20): With your squad
When it comes to Gemini, the patterns are very unpredictable, comments SundeepKochar. These are the people who love to show off their squad and feel proud at having friends. Sure a Gemini could go on a date for Valentine's Day, but they are always adaptable and know how to have fun with their crew.
Cancer (June 21 - July22): With your family
This Zodiac sign is very emotional at times, and loves sharing quality time. This year with their respective patterns, a good opportunity to share time with family knocks at their door.
Leo (July23 - August 22): With an Ex
We all know how aggressive a Leo can be, states SundeepKochar. Once they love with their generous and warm heart, it's impossible for them to hide their feelings.Furthermore, your pattern of stars reveal, there is a good chance that you might end up celebrating this Valentine's Day with your ex.
Virgo (August 23 - September 22): With your Girl
The most practical out of the lot. Virgos are very honest, and this Valentine's Day,they'll most probably celebrate it with the one they love.
Libra (September 23 - October 22): On a blind date
The ever-so-romantic Libras are willing to put it all on the line for their love. So, a blind date is what your Zodiac sign best predicts.
Scorpio (October 23 - November 21): With your perfect partner
Scorpios are very passionate about their partners, and the same would followon Valentine's Day. A pattern predicts that you will celebrate your day with someone perfect for you, and that's all you want.
Sagittarius (November 22 – December 21): With someone you meet while out with your friends.
Sagittarius a sign directly linked with happiness and freedom. This V-Day, like most days, they aren't worried about finding a partner. Besides, an attraction here and there while out with friends, can make your love life interesting.
Capricorn (December 22 - January19): One from their professional lives
A Capricorn leaves behind no stone unturned when it comes to getting what they want, informs Sundeep Kochar. This zodiac sign is very stubborn,and this trait is what can come toyour aid while finding love of your life. Moreover, as a trend suggests, you'll find someone from your professional lives as your Valentine.
Aquarius (January 20 - February 18): Taking the much needed 'me time'
An Aquarius would perhaps never jump to a conclusion. They always want what they call 'me time'. Though friendly and energetic, they take-pride in loving the self. Therefore, this Zodiac sign as a valentine, best accompanies themselves.
Pisces (February 19- March 20): All that matter is love
It is no surprise that this Zodiac sign would find themselves caught up in the 'blowing winds of love', informs celebrity astrologer Sundeep Kochar. In addition, Pisces is the most romantic sign that easily develop a lasting connection and all that matters to them is love.
Now that you have gone through 'the revelation', we sincerely hope that you will have a great time with your near and dear ones this Valentine's Day. Love is in the air!