New Delhi: In what could be called a ground-breaking revelation, NASA shared the news of its discovery of seven Earth-like exoplanets orbiting a star in a galaxy lying 40 light-years away from Earth.
The details of the discovery were announced on February 22, at a news briefing at NASA Headquarters in Washington.
The star hosting the seven exoplanets isn't being talked about much, but holds equal importance since it is the body the new planets are orbiting.
TRAPPIST-1, the 'ultra-cool' dwarf star as it is called, possesses some incredible characteristics that not many are aware of.
Let's have a look at some facts about the host star below:
TRAPPIST-1 is also known as 2MASS J23062928-0502285 and is located 235 trillion miles from the Earth in the constellation Aquarius.
TRAPPIST-1 has been named after The Transiting Planets and Planetesimals Small Telescope (TRAPPIST) in Chile.
TRAPPIST-1 is nothing like the sun. It is classified as an ultra-cool dwarf, because it is so cool that liquid water could survive on planets orbiting very close to it, closer than is possible on planets in our solar system.
The star has a temperature of 2550 K and is at least 500 million years old. It has the ability to live for up to 4–5 trillion years.
TRAPPIST-1 is rich in metal, with a metallicity of 0.04, or 109% the solar amount.
The faint star is only 11% of the diameter of the Sun and is much redder in colour.
Check out TRAPPIST-1's planetary system below: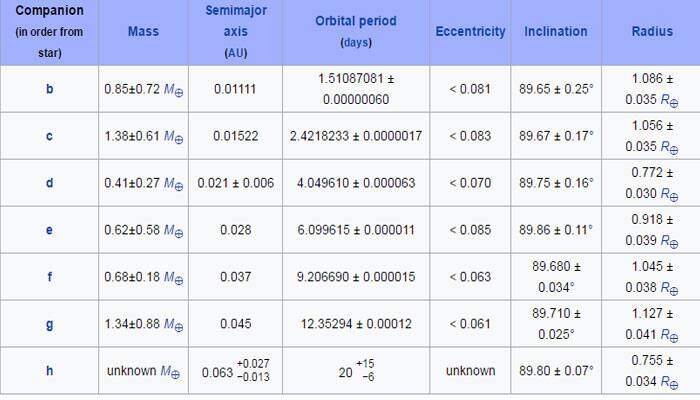 (Image courtesy: Wikipedia)