Sania Mirza and Rohan Bopanna March into Australian Open 2023 Semifinals
Sania Mirza has the chance to win her fourth career mixed doubles Grand Slam title at the Australian Open 2023 as she partners with Rohan Bopanna.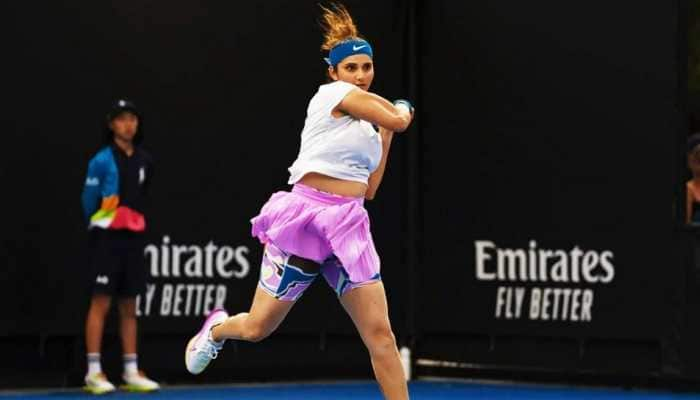 Indian mixed doubles pairing of Sania Mirza and Rohan Bopanna were given a walkover by their quarterfinal opponents, Jelena Ostapenko and David Vega Hernandez, as the number 10 seeds in the mixed doubles category at the Australian Open 2023 in Melbourne on Tuesday (January 24). Sania, a three-time Grand Slam mixed doubles champion, is taking part in her final Major of her career after announcing her retirement earlier this month.
Bopanna announced the result with his post on social on Tuesday. Ostapenko pulled out from her mixed doubles match after losing her Australian Open singles quarterfinals to Elena Rybakina earlier in the day.
Lets just say we're moving on ____ @MirzaSania #AustralianOpen pic.twitter.com/NIfu9PNKN0 — Rohan Bopanna (@rohanbopanna) January 24, 2023
Former French Open champion Ostapenko was clearly second best but took solace in her best Grand Slam showing since she reached the Wimbledon semi-finals in 2018, a year after she won the Roland Garros title. "I can take only positive things out of here," said the 25-year-old.
"I feel my game was really good in all the matches except maybe today it was not really there, and she had a good day. Yeah, just move forward and work, and I think I will play better if I do the right things."
The Indian mixed doubles duo of Sania Mirza and Rohan Bopanna had advanced to the quarterfinals of the ongoing Australian Open after defeating the Uruguay-Japanese pair of Ariel Behar-Makoto Ninomiya in their second-round match on Monday.Mirza-Bopanna defeated their opposition 6-4, 7-6 (11-9).
Sania had previously won the Australian Open mixed doubles title back in 2009 apart from also winning the French Open in 2012 and US Open in 2014. She also won the Australian Open women's double title back in 2016 and Wimbledon as well as US Open women's doubles crown in 2015.
Sania Mirza will retire from professional tennis after playing in the Dubai Tennis Championships 2023 in February. She was slated to retire at the end of the 2022 season. However, an elbow injury in August ended her season prematurely, after which she decided to shelve her retirement plans as she wanted to go out on her own terms.
Live Tv