New Delhi: India's fastest train Gatimaan Express has been extended up to Bundelkhand region from April 1, 2018. Train no 12049/50 from Nizammuddin to Agra Cantt Gatimaan Express has been extended up to Gwalior/Jhansi.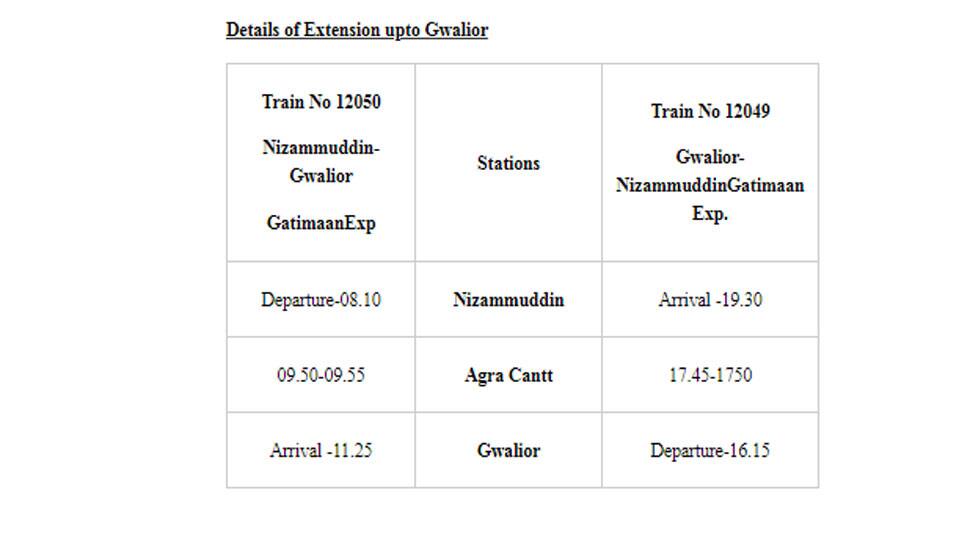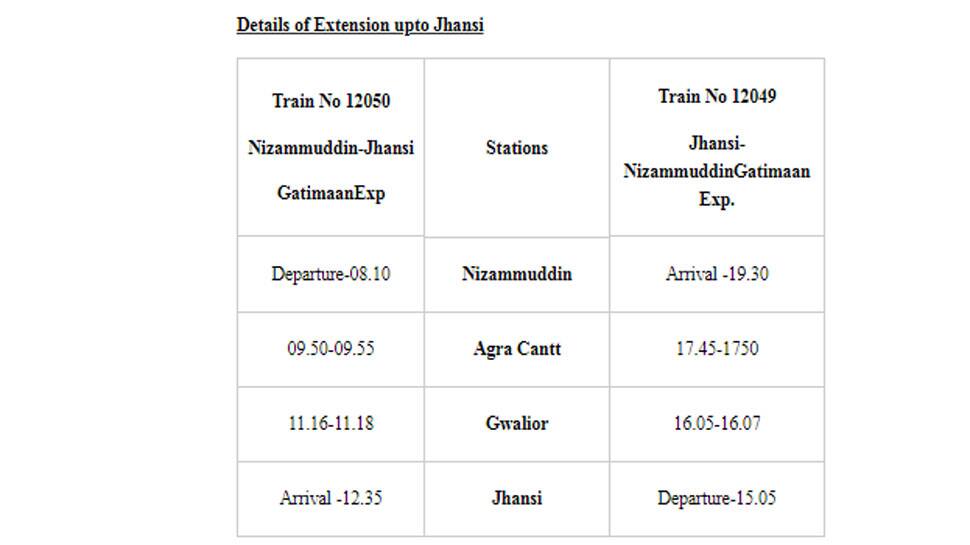 Earlier, in February 2018, Gatimaan Express' services was extended to Gwalior in Madhya Pradesh. It was said at that time that in the first phase the extension had been made up to Gwalior and it would be further extended up to Jhansi from April 1.
"The extension of this prestigious premium train will definitely facilitate movement of tourists to various tourist attractions in and around Gwalior and Jhansi," Railway Ministry had said.
Gatimaan Express was flagged off in April 2016. It runs at the maximum speed of 160 kmph. However, the stretch after Agra Cantt will allow Gatimaan Express to ply at a speed of 130 kmph.
The train covers 200 km distance between Delhi and Agra in 100 minutes. But with the cap in speed beyond Agra, the train covers 306 kilometres (between Delhi and Gwalior) in 3 hours 15 minutes.
Equipped with a 5,500 HP electric locomotive, two executive AC chair cars and eight AC chair car coaches, the train has a high-power emergency braking system, automatic fire alarm, GPS-based passenger information system and sliding doors in the coaches.