Staff at a zoo in southern China watched in horror as their efforts to save a 10-year-old giraffe from a bizarre death failed. The male giraffe had apparently been rubbing his neck against a tree when it got stuck between two branches. By the time the zookeepers managed to cut one of the branches out, he had died.
Pictures of the incident were carried on a number of Chinese language websites, and showed the giraffe with his head stuck and his neck twisted.
Hai Rong was the eldest of the four giraffes at the Kunming Zoo in southern China's Yunnan Province. He had lived at the zoo for five years. Zookeepers described him as a 'lively character', and said that he often played in the outdoor area of his enclosure around the tree.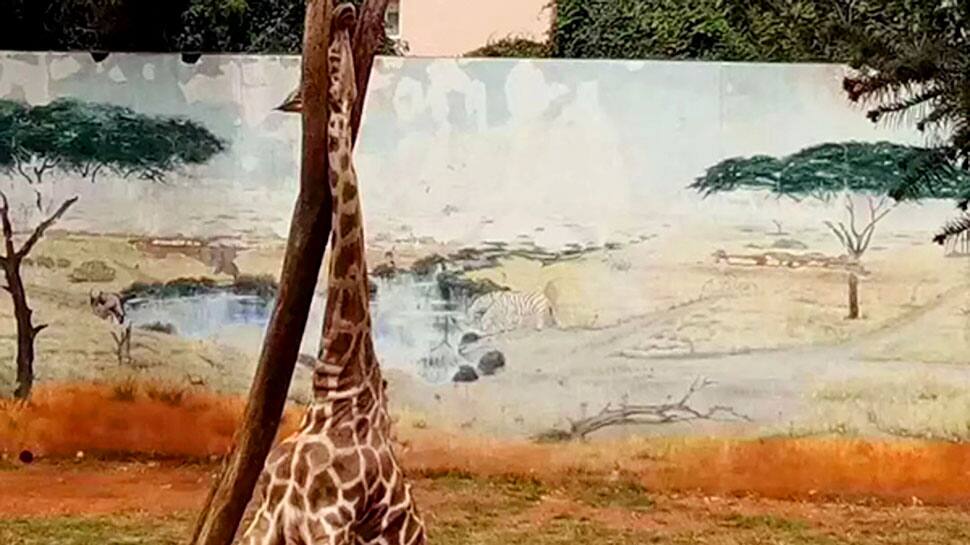 Reports in the Chinese media said video clips showed six zookeepers and vets frantically trying to save Hai. They worked for five hours to get him free. When they finally managed to cut the branch without hurting him, he crumpled to the ground. Efforts to revive him failed. One zookeeper's arm was hurt as he was hit by Hai's neck as he fell to the ground, and he is said to be recuperating in the hospital.
A local newspaper said the zoo plans to preserve Hai's body. Zoo officials expressed regret over the incident and said the zoo was investigating it. They also said they would now actively analyse the enclosures of all the animals at the zoo to remove any accidental risk.