Laos: A cute 3-year-old cat is breaking the internet. It is named Chó which means 'dog' in Vietnamese.
The cat became famous after his pictures were released on the social media. The pet is owned by 25-year-old Le Quoc Phong, who supposedly likes to experiment with the cat's looks.
Check out some of the photos of the cat below (courtesy - facebook.com/ngongiolangthangviem):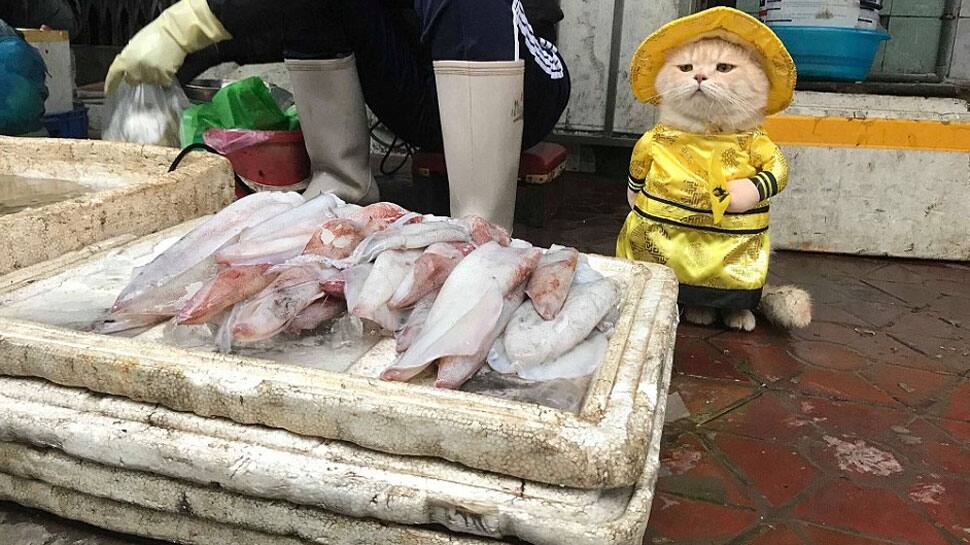 Chó, who lives in Hai Phong and who is just over three years old, apart from being famous in Vietnam, is also popular in other neighbouring countries like Thailand and China also. As per media reports, he is also said to be gaining followers from around the world after he was featured on multiple sites.
Le was quoted as saying by an international website that the cat had a ''a lot of girlfriends and a lot of children in the country." He also said that he pet loved getting clicked and was "very cooperative when wearing costumes".
Plus, his owner revealed that the cat likes eating ice cream and cheese. Le, who works in the pet service industry is said to have bought Chó around 30 costumes and a variety of tiny glasses.