TBILISI: Skiers in Georgian ski resort of Gudauri went through a frightening experience on Friday after a malfunctioning chairlift ski lift ran out of control and tossed people from the lift into the snow. At least twelve tourists, including a pregnant woman from Sweden, were injured in the incident.
An emergency stop led to the chairs sliding back at high speed, Economy Minister Dimitry Kumsishvili said, adding that the incident was "allegedly caused by an electricity outage". "The interior ministry has launched a criminal probe into alleged violation of safety norms," he added.
Health Minister David Sergeenko said the tourists -- who were Georgian, Russian, Swedish and Ukrainian -- were airlifted to a hospital in the Georgian capital Tbilisi. 
Video of the accident showed skiers being flung out of their chairs as they turned a bend. The video shot by people next to the lift is being widely shared on social media. The skiers can be seen jumping or falling from the carriages, while horrified onlookers can be heard shouting in panic.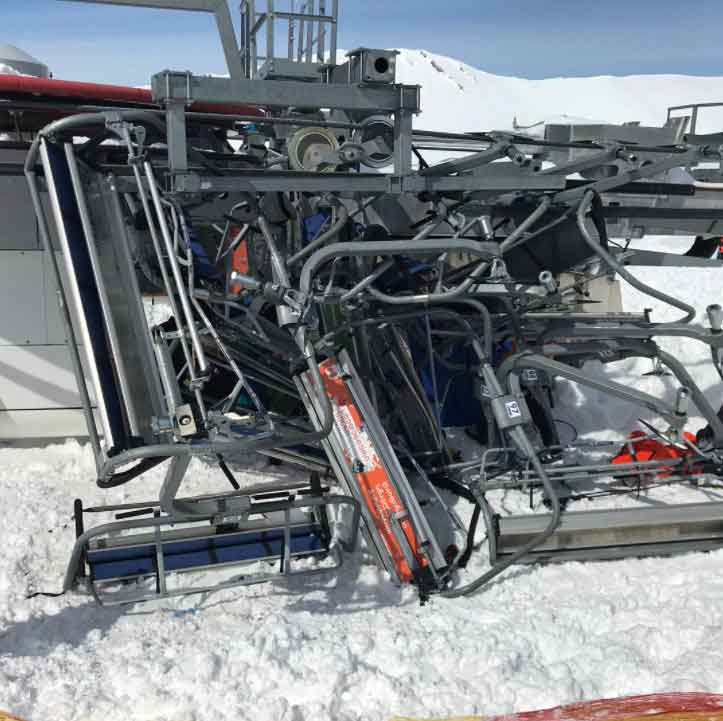 The lift appeared to be moving backwards and dangerously fast, leading to a pile-up of broken and twisted chairs at the lift`s lowest point.
In a statement on its Facebook page, the resort said that all medication costs incurred by the tourists will be fully reimbursed. It confirmed that according to preliminary data, 12 people were injured.